INDUSTRY NEWS recently posted + + + For more NEWS please go to Press Releases .
.
HIMA
Total solution to support SIL-3 level safety at expanded Qapco petrochemical facilities
Siemens
Major orders for air separation plants
Prüftechnik
PRÜFTECHNIK: Alignment now with a perfect PC solution
Siemens
First SGT-400 industrial gas turbine reach 100,000 operating houres
Foster Wheeler
Foster Wheeler awarded study for oil & gas refinery upgrade
E.ON
E.ON inaugurates power-to-gas unit in Falkenhagen in eastern Germany
Linde Engineering
Linde to build world's largest CO2 purification and liquefaction plant
Technip, Sasol
Alliance for gas-to-liquids facilities
Intertek
Intertek Spain chosen for gas oil stability testing
MAN Diesel & Turbo
New gas turbine generation - extremely low nitrogen oxide emissions
Prüftechnik AG
SHAFTALIGN now also wireless
Bayer AG
Using CO2 commercially as a new raw material
Sapphire / Linde
Algea-to-Energy - Sapphire Energy and Linde expand partnership
ThyssenKrupp Uhde
Sustainable syngas production from carbon dioxide and hydrogen
Ceramic Polymers
Tank Storage Coating still intact after five years (PDF)
WIKA
New website: More info with fewer clicks
MAN Diesel & Turbo
AIRTRAIN - a reliable standard for air separation plants
LUKOIL
LUKOIL buys OMV lubricant business in Europe
Siemens
E.ON and Evonik ensure Marl Chemical Park's energy supply
Rosneft / Sanors
Gas Processing and Petrochemical Joint Venture
SGL / Samsung
SGL Group and Samsung Petrochemical establish JV for Carbon Composite Materials
Linde Group
On-site gas supply for Russian petrochemical company SIBUR
E.ON
Power-to-gas unit injects hydrogen into natural gas system for first time
Siemens
Oxidation system for Qatar refinery
Siemens
Framework agreement with China National Petroleum Corporation
BASF-Total
BASF Total cracker revamped to run ethane
Siemens
World's largest turbo compressor for sulfuric acid industry
VOITH
Vorecon gearbox delivers impressive availability of 99.98%
MAN Diesel & Turbo
Compressor technology for the production of synthetic fuels in China
CAC
Contract for conversion of an existing chlor alkali electrolysis
Kuehne+Nagel / VTG
Negotiate a merger of rail logistics activities
GE / Bashneft
GE wastewater treatment for pilot test in Russian Refinery
Siemens/Bentley
Extend collaboration to the process industry
Siemens
Full Network Monitoring
Siemens
High-availability networking for controllers
Freedonia
World demand for catalysts
Linde
Linde to build six major air separation units in China
BASF
Three-year FCC catalysts supply and development agreement with Shell
Metso
Metso valves reduce emissions and improve safety at processing plants
Midwest
Petrochemical PC Directory
Siemens / SABIC
Jointly develop solution for energy data management - Petrochem focus
Siemens
Compressor solutions for LNG-Plant in Malaysia
Executive Brief
WIKA Maintaining Productivity Yields Through Instrumentation Analysis
MAN
Screw compressors for Petrobras
Lukoil
Major modernization project at Volgograd Refinery
ExxonMobil / Rosneft
ExxonMobil and Rosneft expand arctic net to Alaska
Gazprom
Gazprom Board approves gas processing strategy
MAN
Shell captures CO2 with MAN integrally-geared centrifugal compressor
ABB
ABB-ENI contract to extend the export terminal of the refinery in Taranto
MAN
World's first hybrid thermosolar and biomass power plant
Aker Solutions
Subsea production system for the Aasta Hansteen field
MWM
New MWM XChange center opens in Spain
Prominent
ProMinent Product Catalogue 2013 available
MAN
Methanation reactor from MAN produces Audi e-gas
TNK-BP
Verkhnechonskoe field investments / International projects development
RUS-Offshore
Russia to allow private firms to develop offshore
LUKOIL
Board of Directors summarizes 2012 and sets priorities for 2013
Statoil / OGJ
Aasta Hansteen pipeline plans
OMV / Statoil
Final investment decision for Aasta Hansteen gas field
PennEnergy Petro
Turkey negotiating contract with Qatar for LNG terminal
Tognum / MTU
MTU marine gensets as part of Rolls-Royce UT Offshore Supply Vessels
EagleBurgmann
Seals and supply systems to three further ESPO pipeline pumping stations
Implico
Implico expertise supports Gunvor's refinery investment in Ingolstadt
SHELL Technip
Shell, Technip, Samsung enhance FLNG collaboration
ThyssenKrupp Uhde
Capabilities in the global oil&gas business
Statoil
Statoil issues 3-year FEED agreement for gas plants
Gazprom
Yakutia Gas Production & Eastern Gas Projects
Siemens
Energy Sector to contribute EUR3.2 billion productivity gains to Siemens 2014
Aker Solutions
Aker Solutions awarded global frame agreement with Shell
MidWest Publishing
Refining & Gas Processing Industry Directory Worldwide
implico GmbH
OpenTAS white paper meeting 2012
D-Telekom/Itron
Expanded Smart Grid Solutions and Services Options
SBM / Linde
LNG Floating Production Storage and Offloading Vessel (FPSO)
Siemens
Siemens expands Scada software into plant-wide information system
Linde
Major contract for LNG plant by PETRONAS in Malaysia
Gazprom
Gazprom and RWE discuss natural gas supplies
Statoil
Production resumed at Hammerfest LNG
Linde
Linde to built LNG terminal near Gothenburg, Sweden, for Skangass
.
WIKA: Maintaining Productivity Yields Through Instrumentation Analysis
Oil & Gas Journal 'Executive Brief' sponsored by WIKA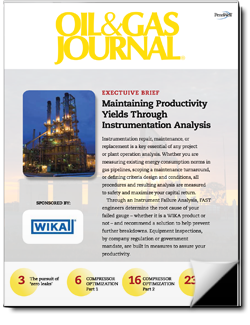 Instrumentation repair, maintenance, or replacement is a key essential of any project or plant operation analysis. Whether you are measuring existing energy consumption norms in gas pipelines, scoping a maintenance turnaround, or defining criteria design and conditions, all procedures and resulting analysis are measured to safety and maximize your capital return ... Read more in WIKA's Executive Brief
.
The Oil & Gas Journal EXECUTIVE BRIEFS - Technical Briefs - are compilations of 2 - 4 OGJ-Magazines articles that provide readers with in-depth, valuable content on a key industry topic in a downloadable PDF format. Executive Briefs are posted to the OGJ website to generate leads not only from the OGJ audience but from online search as well ... Read more about the OGJ Executive Briefs
.
Refining & Gas Processing PC Directory Worldwide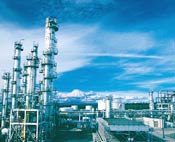 Midwest Publishing Company's Refining and Gas Processing PC Directory is the most comprehensive data source available in the industry. + + + The directory includes Refining Companies worldwide with over 940 active and inactive worldwide refineries, trans-mix facilities, and combined refining/petrochemical complexes. Each refinery listing includes the crude charge capacity, processes utilized, and type and volume of major end products. + + + Over 2,250 Gas processing plant listings reflect gas capacity, gas throughput, process and conditioning methods, and type and volume of each major end product when available. In addition, all support sectors from worldwide engineers/contractors to local service and supply companies. The Refining & Gas processing directory has over 11,000 companies with 25,000 locations, and more than 86,000 key personnel many of whom have direct e-mail addresses, direct phone numbers etc. ... more
MAN Diesel & Turbo acquires Mecos Traxler


12.03.2012 + + + MAN Diesel & Turbo Schweiz AG has completed the acquisition of Swiss based magnetic bearing specialist Mecos Traxler AG. Following several years of joint research and development and a first successful compressor train installation with Mecos' magnetic bearing technology, a further step towards a close partnership has been taken. The acquisition by MAN Diesel & Turbo's Oil & Gas Business Unit in Zurich (Switzerland) will further push the joint growth, especially in the Oil & Gas business.... more
.
Chemieanlagenbau Chemnitz:
Construction of Oleum/Sulphuric Acid Plant for BASF SE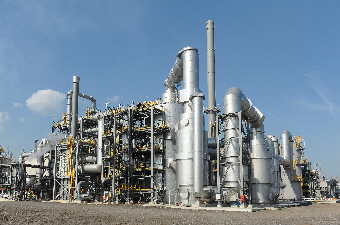 04.01.2012 + + + BASF SE, the largest chemical group in the world, announces the successful commissioning and acceptance of the world's largest oleum/sulphuric acid plant at BASF's integrated production site in Antwerp, Belgium. In future, the industrial plant will produce 420,000 tons SO3 per year – processed into oleum and sulphuric acid.HUGO PETERSEN, a subsidiary of Chemieanlagenbau Chemnitz GmbH (CAC), has provided the technological know how for one type of basic engineering. Together with HUGO PETERSEN, the engineers of CAC were responsible for detail engineering, procurement services including delivery of main process equipment, construction and erection supervision as well as the commissioning support for the staff of BASF ... more
.
Metso's automation and safety solutions guarantee efficient operations at Europe's largest renewable diesel plant in Rotterdam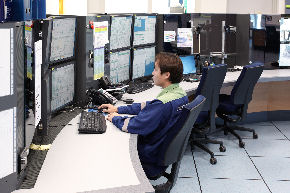 Neste Oil has successfully started up Europe's largest renewable diesel plant in Rotterdam, the Netherlands. Metso has delivered comprehensive automation and safety solutions for the greenfield plant, which was commissioned in September 2011. ''The Rotterdam plant is a significant milestone in Neste Oil's cleaner traffic strategy and consolidates the company's position as the world's leading producer of renewable diesel. We are proud to be chosen a partner for this demanding project, where high automation reliability and safety as well as demanding operational features cannot be excessively emphasized, '' says Kari Karppinen, Sales Director, Automation business line, Metso ... more
.
Siemens: Process control system with extended hardware and software functions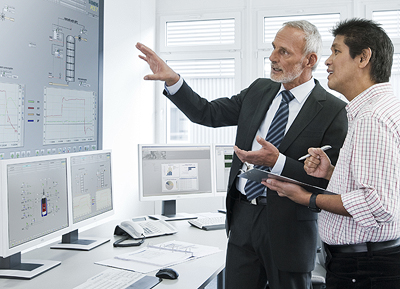 22.12.2011 + + + The Siemens Industry Automation Division has equipped Version 8 of its Simatic PCS 7 process control system with a host of new functions. The new features range from improved data exchange and an easier engineering workflow, more powerful communication, redundancy-related and fault-tolerant functions to new controllers and extended functionalities for the software tools. In Version 8 of Simatic PCS 7 the data exchange between the Cosmos plant management software and the PCS 7 engineering tools has been improved and the engineering workflow simplified. This now offers the user enhanced planning quality and an easier way to document the tracking of changes ...more
.
TMK and Lukoil Sign Agreement on Pipe Supplies for 2012

14.12.2011 + + + TMK, one of the world's leading producers of tubular products for the oil and gas industry, and Lukoil, one of the largest global vertically integrated oil and gas companies, have signed an agreement on pipe supplies for 2012. Under the agreement, TMK guarantees to supply 100% of pipe products required by Lukoil for use in all stages of oil production and refining. The supply volumes are planned to be not fewer than 260,000 tonnes per year ... more
.
Qatar Petroleum and Shell sign agreement to develop petrochemical complex

05.12.2011 + + + Qatar Petroleum and Royal Dutch Shell PLC have signed a heads of agreement that "sets scope and commercial principles" to develop a petrochemicals complex in Ras Laffan Industrial City. The HOA follows the conclusion of a joint feasibility study by the two companies ... more
.
Linde Engineering: Natural Gas Liquifaction Plant Hammerfest LNG:
Performance test exceeds expectations
29.11.2011 + + + The world's northernmost natural gas liquefaction plant Hammerfest LNG on the island Melkøya, 800 km north of the Arctic Circle near Hammerfest in Norway, passed the performance test in August, exceeding the expectations. The highly efficient plant produces now with a capacity of up to 109 per cent of the design capacity. Overall Statoil ASA and Linde AG make a positive assessment of the project ... more
Voith Turbo: Stay cool and be fully loaded with Special Bearings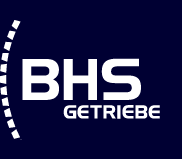 The maximum permissible temperature in gearbox bearings plays an increasing important role in critical applications, e.g. the oil and gas industry. For example, if the bearings overheat the oil will age faster and residue forms in the bearings. In a worst-case-scenario, this residue can cause a complete system shut down. The hydro dynamic "Ultra Cool Bearing" by Voith achieves top-of-the-line results even in sophisticated applications with pitchline velocities of 100 m/s. With certain design modifications, in this bearing the temperatures can be 5 to 15 °C cooler ... more

.
Siemens: Threaded PVDF antenna opens up new applications for radar level transmitter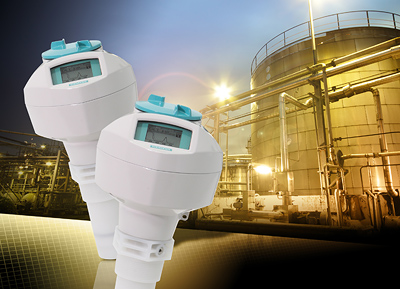 16.11.2011 + + + Siemens Industry Automation Division has launched the Sitrans LR250 radar level transmitter with a new threaded PVDF (polyvinylidene fluoride) antenna for liquid and slurry measurement. The antenna opens up new applications in extreme conditions for this non-contacting level transmitter. A threaded PVDF antenna opens up new applications for liquid and slurry measurement in extreme conditions for Siemens Industry Automation Division's non-contacting level transmitter Sitrans LR250 ... more
.
MAN Diesel & Turbo new 6 MW gas turbine
First commercial deployment

15.11.2011 + + + Shortly after the development completion, MAN Diesel & Turbo is set to launch the prototypes of the new gas turbine family into the market. MAN is installing a CHP cogeneration unit at the Rheinberg production plant of Solvin GmbH & Co KG, a joint enterprise of Solvay and BASF. The first of MAN's new 6 MW gas turbines will be used commercially for the plant.
At the Rheinberg production plant, Solvin manufactures chemical products including PVC (polyvinyl chloride), which is used for example in building construction, consumer products, health and safety equipment and electrical applications ... more

.
Siemens expands WinCC by adding a flexible notification option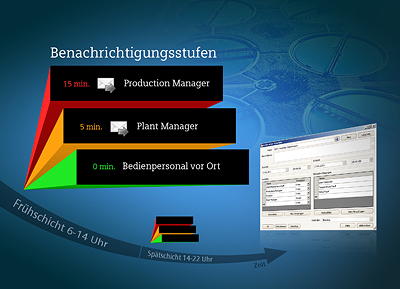 11.11.2011 + + + The Siemens Industry Automation Division has expanded its Simatic WinCC V7 process visualization software with the Simatic WinCC Event Notifier option. With this option, notifications and persons to be notified can be planned for any time slot and for different escalation levels. The recipients are then automatically informed by e-mail or SMS about the occurrence of an event selected from the WinCC message system, such as an operational fault or machine failure ... more
.
MAN Diesel & Turbo wins order for compressors over 50 million Euro
Largest-ever order for screw compressors

05.10.2011 + + + MAN Diesel & Turbo secures order for 24 compressor units for an integrated chemical complex in Chongqing, China. The order size is about 50 million Euro. Designed as a combined plant, the chemical complex will be involved in the large-scale production of industrial gases and chemical raw materials for further processing, e.g. to produce plastics such as polyurethanes (PU) and PVC. MAN delivers the process gas screw compressor units. The total capital investment is over 4 billion Euro. Screw compressors for process gas applications are a core product of MAN Diesel & Turbo. Thanks to their robust and low-maintenance design, screw compressors are increasingly being used in the chemical and petrochemical industries, as here in this process for manufacturing acetylene from natural gas ... more
.
Implico: OpenTAS 5.0 to launch in Q4 - Product demo at User Conference in Hamburg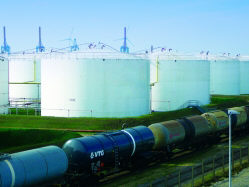 23.09.2011 + + + The new OpenTAS Version 5.0 will be available before the end of this year. Yesterday, on the last day of the 2011 OpenTAS User Conference, customers were able to get an initial impression of the wealth of new features and optimizations offered. Highlights include the incorporation of the EMCS 2.0 standard, support for 64-bit operating systems and a completely revamped user interface. In addition, this new release of the leading terminal automation and distribution system is already Windows 7-certified ... more
.
Frost & Sullivan Award for Implico´s downstream solutions


12.09.2011 + + + Implico is the recipient of this year's "Global Customer Value Enhancement Award" from Frost & Sullivan. The global business research company thus recognizes the role that Implico's integrated, high-end software products play in creating direct added value for its customers, who thereby secure competitive advantages. The prestigious award is presented in a number of categories. Implico is the recipient in the category "Downstream Distribution Automation Solutions for Oil and Gas industry" - more
.
Siemens to provide core compressor train for world's largest propane dehydrogenation (PDH) unit

29.08.2011 + + + Siemens Energy has received an order from China for the supply of two gas-turbine-driven axial-flow compressors trains for the first propane dehydrogenation (PDH) project in China. Purchaser is Tianjin Bohai Chemical Industry Group Co. Siemens will supply two sets of axial- flow compressors with the largest flow rate in the world driven by SGT-700 gas turbines. The plant in Bohua with a 60mt/year polymer grade is the world´s largest PDH plant to date, utilizing the Catofin dehydrogenation process developed by the U.S. company Lummus Technology - more
.
Linde signs partnership agreement for a Floating Liquefied Natural Gas facility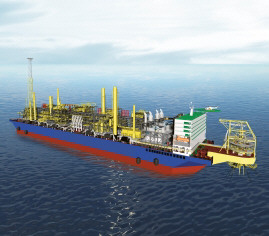 08.07.2011 + + + The Linde Group's Engineering Division and project partner SBM Offshore have signed a partnership agreement with PTT FLNG Limited and PTTEP Australasia for the development of a Floating Liquefied Natural Gas (FLNG) facility in the Timor Sea off Northern Australia.
The project is planned to produce LNG from three gas field groups including Cash/Maple, Oliver and Southern fields. Preliminary studies have started in March 2011. Assumed that the gas resources being found meet expectations, the project will enter into front-end engineering and design studies by the end of 2011. The final investment decision is targeted for the end of 2012, and first commercial operations for the end of 2016 - more
.
Sasol and Linde conclude long-term agreement for engineering services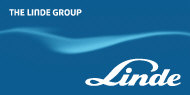 21.01.2011: + + + Sasol Technology (Pty) Ltd of South Africa has appointed the Engineering Division of The Linde Group as preferred Licensor's Engineering Contractors for a major portion of the Sasol®, Fixed Bed Dry Bottom (FBDB™) Gasification Technology for an initial term of 10 years + + + Linde's mandate covers the downstream aspects of the FBDB™ Gasification Technology (raw gas cooling, raw gas shift, by-product processing and overall integration of the gas island). Hatch has been appointed for the remaining upstream aspects of the technology (coal delivery, gasification proprietary equipment and ash handling) > more
.
Linde AG: Natural gas liquefaction plant in Hammerfest, Norway
One hundredth tanker successfully loaded with LNG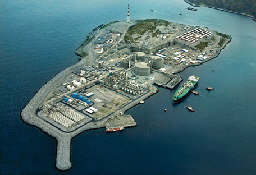 Photo:StatoilHydro
21.12.2010 + + + The world's northernmost natural gas liquefaction plant Hammerfest LNG on the island Melkøya, 800 km north of the Arctic Circle near Hammerfest in Norway, had started commercial production by beginning 2008 and produces now with a performance of up to 104 percent of its design capacity. A performance test will be carried out after the turnaround in Q2 2011, in order to finally verify plant performance. On the occasion of the hundredth loading of a LNG tanker Linde Engineering as general contractor and technology supplier makes a positive assessment of the project > more
.
Gazprom Neft and BASF Hold Joint Workshop on Further Cooperation
in Oil Processing and Construction

09.12.2010 + + + Gazprom Neft and the BASF Group of chemical companies have held a joint workshop focused on further cooperation development between the companies. During the workshop, a wide range of issues for implementation of BASF's innovative solutions at Gazprom Neft's refining facilities was considered. In particular, the production of high-quality engine fuels, the use of additives, and the development of Gazprom Neft's fuel brand were discussed during the workshop > more.
...
Siemens awarded maintenance contract by Turkish oil refinery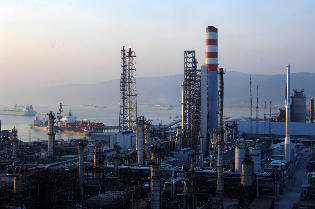 26.11.2010 + + + The Turkish Petroleum Refineries Corporation Tupras (Turkiye Petrol Rafinerileri Anonim Sirketi) has contracted Siemens to service and maintain around 1500 motors in its Istanbul refinery. The maintenance contract will run for three years, and is intended to contribute toward both increasing plant availability and reducing maintenance costs and downtimes > more
.
Siemens: Monitoring and controlling
plants and machines worldwide by mobile radio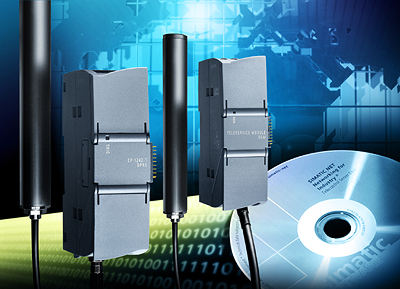 15.11.2010 + + + The Siemens Industry Automation Division is expanding its TeleService (remote maintenance/diagnostics) and Telecontrol ranges with three new products for remote access by mobile radio. The CP 1242-7 module adds a GSM/GPRS (Global System for Mobile Communications/General Packet Radio Service) networks interface to the Simatic S7-1200 controller ... Remote access solutions from Siemens enable plants to be economically monitored, controlled and maintained from afar. The technology also facilitates communications from machine to machine (M2M) > more.
.
MAN: Giant reactor supplied for the petrochemical industry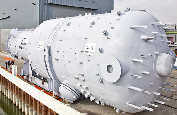 02.11.2010 + + + MAN Diesel & Turbo has recently delivered a petrochemical reactor weighing over 600 tonnes. The FCC reactor (Fluid Catalytic Cracking) is 33 metres long and has a diameter of around nine metres. It is one of the most important components of a petrol refinery and is indispensable for producing fuels such as petrol and diesel from crude oil. MAN Diesel & Turbo was commissioned by the customer not only with the construction of the FCC reactor, but as a specialist in refinery technology also with the detailed engineering of the complete FCC plant. The order is valued at around Euro 10 million > more
.
ACHEMA 2012:
World's trend-setting technology summit with a new hall concept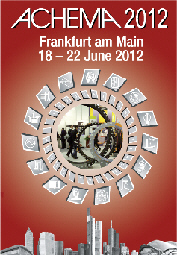 ACHEMA 2012 will again be the leading international meeting place for experts and decision-makers from chemical engineering, environmental protection and biotechnology. The addition of the two-storey Hall 11 to the Frankfurt exhibition grounds has provided a welcome opportunity to showcase the individual exhibition groups better than ever before. Furthermore the western part of the exhibition grounds in particular benefits from the newly created entrance at Hall 11 + + + This chiefly affects the exhibition groups Instrumentation, Control and Automation Techniques and Pumps, Compressors, Valves and Fittings which have been allocated far larger areas than hitherto. Laboratory and Analytical Techniques, Pharmaceutical, Packaging and Storage Techniques and also Mechanical Processes will similarly find the reorganization to their advantage > more
..
BASF and CWK sign agreement to market molecular sieves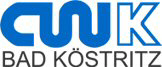 01.11.2010 - BASF SE and Chemiewerk Bad Köstritz GmbH (CWK) signed an agreement for the worldwide marketing of molecular sieves made by CWK for use in natural gas treatment, refineries/petrochemical industry and drying > more
.
Metso's new intelligent valve technology for Shell
Eastern Petrochemicals' Houdini project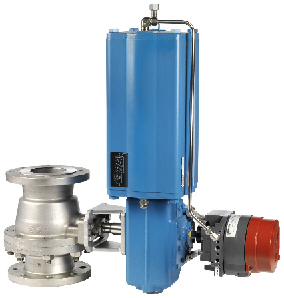 12.10.2010 + + + Shell's largest petrochemicals investment to date, the so-called Houdini project in Singapore, was managed with the strong intention to use the latest technology, intelligence and diagnostic potential on the pneumatically operated on/off valves. As the technology leader, Metso was awarded the umbrella contract for all pneumatically operated on/off valves in the new parts of the plant. Metso's contribution to the project includes some 1,350 valve assemblies with new technology. All pneumatically operated on/off valves in the project are equipped with Neles ValvGuard VG9F intelligent safety valve controllers > more
.
RWE Dea signs agreements for processing of Breagh field gas production
at the Teesside Gas Processing Plant as from mid-2012
29.09.2010 + + + RWE Dea announced today the signature of a suite of agreements providing for the processing and redelivery at the Teesside Gas Processing Plant (TGPP) of gas to be produced from its operated Breagh gas field in the UK North Sea, including agreements to facilitate the construction of a 10km long onshore section of pipeline across Teesside and required construction works at the TGPP (a plant owned by Teesside Gas & Liquids Processing (TGLP) > more
.
Rosneft to acquire refinery assets in Germany
30.08.2010 + + + As reported by the Wall Street journal citing the sources close to the deal, major Russian oil company Rosneft is planning to buy a 50% stake in Germany's Ruhr Oel GmbH, which in turn has stakes in four oil refineries. The asset is being sold by Venezuelan state oil company Petroleos de Venezuela SA for USD 1bn-USD 2bn. The rest of Ruhr Oel is owned by British oil major BP. Source: PennEnergy - © 2010 Written by IntelliNews, Internet Securities, Inc - Russia Today
.
OPEC: Investing heavily in downstream activities
27.08.2010 + + + Members of the Organization of Petroleum Exporting Countries, or OPEC, will be investing heavily in downstream activities over the coming years despite uncertainty about the global economic climate, OPEC Secretary General Salem El-Badri said in the latest OPEC Bulletin. "Over the next decade, members were expected to invest around $40 billion in refining capacity expansion," El-Badri said according to the emailed bulletin.

He added that in 2009, around 30 projects came onstream in OPEC member countries, resulting in an increase of 1.5 million barrels a day in net crude and liquids capacity. Furthermore, over the next five years 140 projects are expected to be completed and this will add about 12 million barrels a day of gross crude and liquids capacity. "This represents a huge level of investment, estimated at $160 billion. However, it should be enough to satisfy growing demand for OPEC crude, as well as provide a comfortable cushion of capacity, which already exceeds 6 million barrels a day," El-Badri said. Source: OPEC Bulletin
.
Petrochemical Directory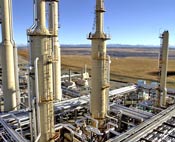 Midwest Publishing Company's Petrochemical PC Directory is the most comprehensive data source available in the industry. The directory, presented in the most user friendly environment known, includes Petrochemical companies and facilities worldwide with over 3,150 worldwide petrochemical plants and refining/petrochemical complexes. Each petrochemical facility listing includes the products manufactured and volumes produced when available. Additionally, all support sectors from worldwide engineers/contractors to local service and supply companies are included.
The Petrochemical directory has over 9,000 Companies with over 20,500 locations and more than 62,500 key personnel many of whom have direct e-mail addresses, direct phone numbers and more. Midwest Publishing is clearly providing THE resource for the Petrochemical Industry. Price: $ 175.
> Click here for more details > Click here for a Trial Demo
Linde starts up New York carbon dioxide plant
24.08.2010 + + + Linde North America has begun production at one of its newest plants,
which makes carbon dioxide (CO2) from ethanol in Fulton, New York. Linde North America is a member of The Linde Group, a world-leading gases and engineering company. The new 600 ton-per-day CO2 plant is located at the Sunoco ethanol plant, housed in a former brewery in the Riverview Business Park, some 25 miles north of Syracuse > more
.
Georgia Refinery Project
August, 2010 + + + Seven companies expressed interest in the preparation of technical and
economic feasibility study of the project to build a refinery in Georgia, the country's
Oil and Gas Corp. said. According to information, Engineers India Limited, Granherne, Purvin & Gertz, FLUOR, SK Engineering & Construction, PDC and OTC Capital have expressed interest. The companies, which participated in the expression of interest announced by the
corporation, got final bids > more
..
Heurtey Petrochem picks Jacobs Engineering for Serbian refinery work


10.08.2010 + + + Jacobs Engineering Group Inc. received a contract from Heurtey Petrochem SA, France, to provide engineering services for a new hydrogen plant generation unit at the Naftna Industrija Srbije (NIS) refinery. The NIS refinery is located in Pancevo, Serbia and is under a license from Haldor Topsoe > more
..
Oil & Gas Journal: Monthly Technology Issue ... expanded and redesigned ...
plus Weekly News and Statistics Issues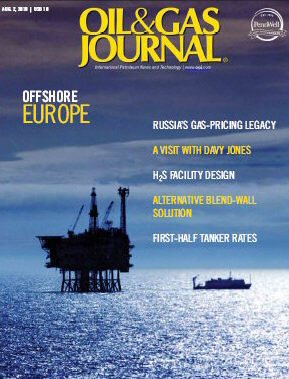 02.08.2010 + + + The OIL & GAS JOURNAL is the Industry Authority for over 100 years. It is 100% paid (subscribed) and reaches more subscribers than any other industry publication ... 106.022 in 124 countries plus innumerable add-on readers. 18.711 Oil & Gas Professionals are subscribed to the print issue and 87.311 to the digital issue. Subscribers of the digital version can read their issue two days prior to the official publishing day (Monday) ... even in remote areas ... wherever they are based in the global petroleum industry + + + Editorial content is splittet into timeless and timely value to the subscribers ... and delivered via Monthly Technology Issues (print and digital) and Weekly News and Statistics Issues (digital). More information: sicking-media@email.de
.
INEOS Oxide plans to build and to operate a new one million tonne,
deep-sea Ethylene Terminal

01.08.2010 + + + INEOS Oxide confirmed its plans to build and operate a new one million tonne per annum Ethylene Terminal, to be constructed at its Zwijndrecht facilities in Belgium. Operation of the new deep-sea terminal, which is expected to start in 2012, will significantly change the shape of the ethylene market in Europe > more
...LEWA.
LEWA ecosmart®: The clever idea for plant engineering
Solid technology at a smart price

When discharging or metering fluids, industrial system operators must often observe rigid safety and environment aspects and also meet the requirements of individual processes. LEWA's core competence is to offer solutions for these demanding tasks. The producer is globally recognized as one of the leading technology companies in the field of metering and process diaphragm pumps as well as complete metering systems. LEWA is in particular known as the provider for solutions for high pressures, extreme temperatures and highest viscosities > more.
.
Siemens selected as
main electrical contractor for natural gas liquids fractionation plant

22.07.2010 + + + Siemens Energy has been awarded a USD40 million project in the United Arab Emirates (UAE) to engineer and supply an integrated power solution for a natural gas liquids (NGL) fractionation plant. The customer is a joint venture between Petrofac and GS E&C on behalf of Abu Dhabi ... more
..
Chemieanlagenbau Chemnitz GmbH: New projects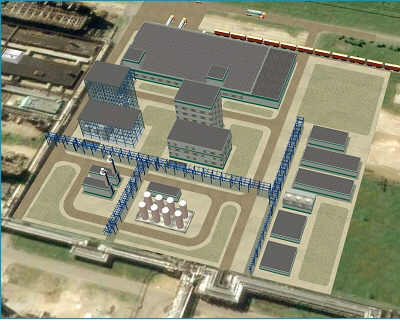 15.07.2010 + + + Chemieanlagenbau Chemnitz GmbH (CAC) has concluded a new contract for the construction of the 2nd stage of extension of a plant for the production of expandable polystyrene in Perm. (See illustration) The first engineering works were already started. This order with a value of approx. Euro 25 Million is just one of several others that fill CAC's order books for the upcoming years. Projects in natural gas storage technology and chlorine-alkali electrolysis account for a major proportion of the good order development ... more
.
..
.
.More News + + + News Archive
.Siemens wins another order from transpower for connecting up offshore wind turbines
.LUKOIL wins tender for E&D of two offshore blocks in Romania
.GL Noble Denton: Asset Optimisation - Applying RAM Modelling techniques ...
.Siemens to supply main refrigerant compressor solution for LNG plant in China
.Siemens to become equity partner in offshore wind park installation specialist A2SEA
.Siemens wins order to connect Lincs offshore wind farm to the UK grid
.Siemens secures order for Denmark's largest offshore wind farm
.Infield: Floating Production Systems - Market Update Report to 2014 (PDF 690 MB)
.Gjøa platform heads to North Sea (© Offshore Weekly Report)
.Azerbaijan plans refinery, gas processing plant in Baku (© Oil & Gas Journal)
.OMV: Vienna Stock Exchange invests in the Central European Gas Hub (CEGH)
.ENI, Gazprom sign MOU for entry of EDF into South Stream AG
.RWE Innogy awards contract for offshore foundations to Aker Verdal
.LUKOIL conducts oil spill response exercise in the Caspian Sea
.Siemens concentrates its European production of process instruments in Haguenau, France
.Metso: New Neles ValvGuard VG9000 increases safety cost-efficiently
.Gazprom and Siemens sign MoU to cooperate on LNG technology
.BMI offers Country Reports for 15 Asian Oil & Gas Markets - incl. Forecasts to 2019 (PDF 1,2 MB)
.Shell selects Siemens as its single main power distribution contractor
.RWE Innogy, Stadtwerke München and Siemens build offshore wind farm Gwynt y Môr
.PETROM: Start-up of Hurezani gas delivery system
.Voith Hydro and RWE Innogy install marine tidal current turbine off the Scottish coast
.TMK Strengthens Global Footprint with TMK Africa Tubulars
.RWE Innogy to develop 4,000 megawatt of offshore wind power in the UK
.HOCHTIEF AG: New jack-up platform THOR
.Baltic 2. EnBW and Siemens sign contract for the supply of 80 wind turbines
.A2SEA wins contract at Ormonde Offshore Wind Farm
.Siemens receives order for largest turbine-generator set produced to date in Görlitz
.20 years of FLEXIM - A good reason for celebration
.PetroChina selects Siemens wet air oxidation technology for ww treatment at new ethylene facility
.RWE Innogy chooses Bremerhaven as offshore base port
.Black Sea LNG accord could 'torpedo' Nabucco gas line - (©) Oil & Gas Journal
.Siemens: New ultrasonic flowmeter for the hydrocarbon industry
>
More News / News Archive
>
New Products & Services
.> Offshore Newsletter Archive
.
Advertisement: Volga-Dnepr Airlines in the Oil & Gas Journal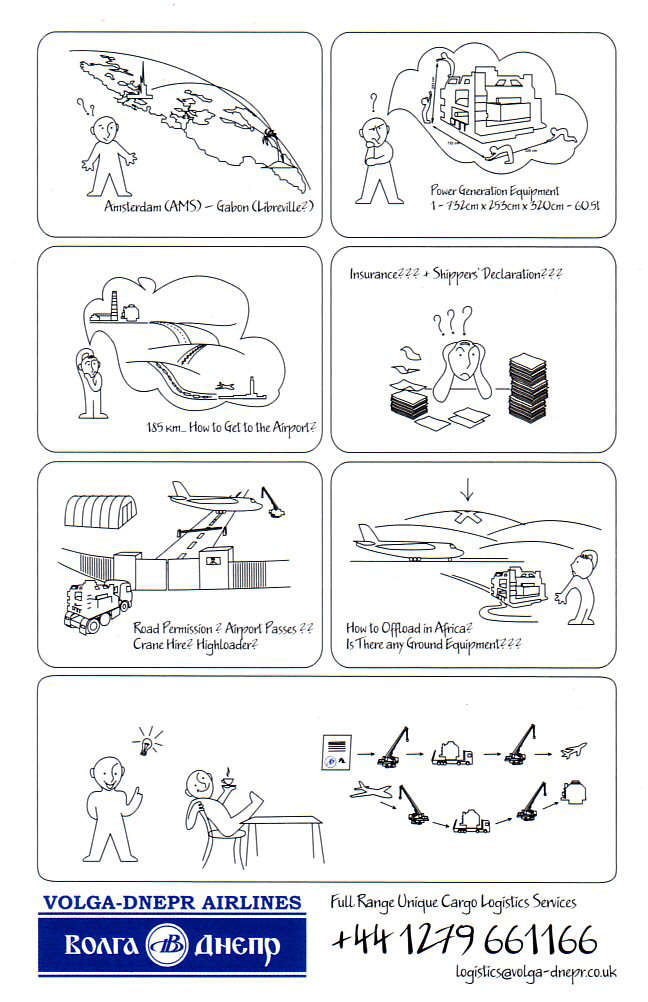 Contact: > http://www.volga-dnepr.com > http://www.airbridgecargo.com
..

.
.
O.