Preem lets contract for Lysekil refinery

Jan 07, 2016 + + + Swedish refiner Preem AB, a wholly owned subsidiary of Corral Petroleum Holdings AB, Stockholm, has let a contract to Amec Foster Wheeler (AFW) for the planned expansion of vacuum distillation capacity its 11 million-tonne/year refinery in Lysekil, Sweden.
AFW will deliver engineering, procurement, and construction management (EPCM) for a new vacuum distillation unit (VDU) at the refinery, the service provider said.

The VDU, which will be in addition the refineryís existing 64,600-b/d VDU, will be used to boost the plantís production of vacuum gas oil (VGO) in order to help reduce Preemís need for imported volumes, AFW said.

While it revealed neither the value of the latest contract value nor the new unitís proposed capacity, AFW confirmed it previously completed feasibility studies and front-end engineering design for the project in 2014 and 2015, respectively.

Alongside enabling reductions to Preemís current VGO imports of about 50,000 cu m/month, the planned VDU expansion at Lysekil also will position the refinery to maximize its current crude capacity, as well as upgrade residual oil from the companyís 7 million-tpy Gothenburg refinery, the Swedish operator told investors in April 2015.

Preem said it expects to invest about 1.5 billion kronor (Swedish) for the VDU expansion, which is due to be completed by yearend 2018.


Source: Robert Brelsford, Downstream Editor, Oil & Gas Journal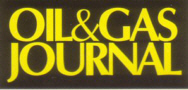 Worldwide more than
100,000 paid subscriptions
Since May 2015
Oil, Gas & Petrochem (OG&PE) is published as part of the
OIL & GAS JOURNAL to serve a consolidated monthly audience of 135,000 oil/gas professionals worldwide
» read more


Worldwide more than 48,000 subscriptions -
100% one-year direct request qualification


'What's New' in Upstream, Midstream and Downstream Products & Services. Circulation 37,000

PennWell
Petroleum Group:
Oil & Gas Journal
Oil & Gas Journal Russia
OGJ_eNewsletter
OGJ-Website-Statistics
Oil, Gas & Petrochem Equipment
Offshore Magazine
Offshore Russia
Offshore eNewsletter
Offshore Website Statistics

Oil & Gas Financial Journal

+ + +
For more information, media kits or sample copies please contact
Andreas Sicking
+49 (0)2903-338570
wilhelms@pennwell.com www.sicking.de