Gasunie: Within two years
1,000th truck being loaded at Gate terminal
Wilhelm Sicking - EPT Midstream & Downstream

2016, Jan. 15 + + + The 1,000th truck was being loaded with liquefied natural gas (LNG) at Gate terminal, a subsidiary of Gasunie and Vopak. The truck was originating from Prima LNG. Within two years after the opening of the truckloading facility this major milestone has been reached. Since start-up 15 different customers have used the truck loading service. Truck loading has shown a strong increase to all market segments; off grid industrial applications, cleaner fuel for trucks, for barges and for seagoing vessels.
In 2014 174 trucks and containers were being loaded, in 2015 loading amounted to 788 vehicles. A second truck loading bay is under construction.
The importance of small scale LNG is increasing quickly. Other facilities for distribution of LNG are being build at Gate terminal, like a break bulk harbour basin with berthing and loading facilities. (Source: www.gasunie.nl )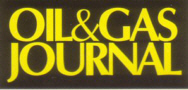 Worldwide more than
100,000 paid subscriptions
Since May 2015
Oil, Gas & Petrochem (OG&PE) is published as part of the
OIL & GAS JOURNAL to serve a consolidated monthly audience of 135,000 oil/gas professionals worldwide
» read more


Worldwide more than 48,000 subscriptions -
100% one-year direct request qualification


'What's New' in Upstream, Midstream and Downstream Products & Services. Circulation 37,000

PennWell
Petroleum Group:
Oil & Gas Journal
Oil & Gas Journal Russia
OGJ_eNewsletter
OGJ-Website-Statistics
Oil, Gas & Petrochem Equipment
Offshore Magazine
Offshore Russia
Offshore eNewsletter
Offshore Website Statistics

Oil & Gas Financial Journal

+ + +
For more information, media kits or sample copies please contact
Andreas Sicking
+49 (0)2903-338570
wilhelms@pennwell.com www.sicking.de