Greek oil company chooses HIMA safety systems, local partner
to upgrade emergency shutdown capabilities
Nov. 23, 2015 + + + Hellenic Petroleum (HELPE), one of the largest oil companies in the Balkans, recently upgraded the emergency shutdown capabilities of its Aspropyrgos Industrial Complex with the installation of six HIMA safety systems by Solidus Assyst, a Greek automation specialist.
The replacement of safety-related programmable electronic systems at the Aspropyrgos refinery in an Athens suburb included the installation of four HIMax® and 2 HIQuad systems from HIMA. The new systems protect the refinery's FCC complex, LPG spheres and circulation network, diesel hydrodesulphurization unit, naphtha hydrodesulphurization unit and two crude distillation units.

The HIMA safety systems integrate with the refinery's Yokogawa control system and fully comply with the IEC 61511 standard. Communication is accomplished with Modbus Serial Link. The HIMA hardware supports 3,030 I/Os.

After a strict open bid procedure, HELPE chose the HIMA safety systems based on their technical superiority, the experience of local partner Solidus Assyst and the availability of a turnkey solution. Solidus Assyst estimates that more of the older safety controllers could be replaced with new HIMax® systems.

Supported by HIMA, Solidus Assyst managed the project through engineering, construction, integration, programming, procurement, testing and training, decommissioning of old PESs, installation of new systems, commissioning and modifications.
Source: Daniel Plaga, HIMA Paul Hildebrandt GmbH
+ + +


About HIMA
The HIMA group is the world's leading independent provider of solutions for safety-critical applications. With more than 35,000 installed systems and TÜV-certified hardware and software, HIMA qualifies as the safety automation industry's technology leader. For over 45 years the world's largest oil, gas, chemical, pharmaceutical and energy-producing companies have relied on HIMA products, services and consulting to provide uninterrupted plant operations and protection for people and the environment. HIMA solutions are also leading the way to increased safety and profitability in the rail industry, logistics and machine operations. A family-owned safety specialist, HIMA operates from over 50 locations worldwide, has a workforce of approximately 850 employees and in fiscal year 2014 generated sales of €121 million. Discover more at http://www.hima.com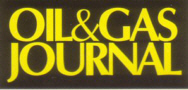 Worldwide more than
100,000 paid subscriptions
Since May 2015
Oil, Gas & Petrochem (OG&PE) is published as part of the
OIL & GAS JOURNAL to serve a consolidated monthly audience of 135,000 oil/gas professionals worldwide
» read more


Worldwide more than 48,000 subscriptions -
100% one-year direct request qualification


'What's New' in Upstream, Midstream and Downstream Products & Services. Circulation 37,000

PennWell
Petroleum Group:
Oil & Gas Journal
Oil & Gas Journal Russia
OGJ_eNewsletter
OGJ-Website-Statistics
Oil, Gas & Petrochem Equipment
Offshore Magazine
Offshore Russia
Offshore eNewsletter
Offshore Website Statistics

Oil & Gas Financial Journal

+ + +
For more information, media kits or sample copies please contact
Andreas Sicking
+49 (0)2903-338570
wilhelms@pennwell.com www.sicking.de