Rosneft implements process automation at Angarsk refinery
Nov. 20, 2015 + + + OJSC Angarsk Petrochemical Co. (APC), a subsidiary of Russia's OJSC Rosneft, has let a contract to Honeywell Process Solutions (HPS), a division of Honeywell International Inc., to provide advanced automated control and safety systems at its 10-million tonne/year integrated refinery and petrochemical complex in eastern Siberia's Irkutsk region.
Now completed, HPS's scope of work under the contract included implementation of its proprietary Experion Process Knowledge System (PKS) R.410 distributed control system at the refinery's delayed coker to improve process efficiency and simplify operations at the unit, Honeywell said.
The Experion PKS at Angarsk includes the combination of an advanced automation platform with related software applications, as well as an operator interface that includes alarm management with alarm-tracking functions.
With Experion PKS already implemented at the plant, the refinery already has produced its first shipment of Euro 5-compliant premium fuel and is continuing its strategy to increase refining volumes and processing depth at reduced costs, the service provider said. The system also has helped to reduce operator workloads at the coking unit, according to Igor Zverkov, APC's head meteorologist. A value of the original contract was not disclosed.

The Angarsk investment, however, comes as part of Rosneft's company-wide refinery modernization plan launched in 2008, which includes the construction of 30 units and reconstruction of more than 20 units at Rosneft's Russian refineries between 2012 and 2020 (OGJ Online, Aug. 29, 2014), Honeywell said.
Specifically, the modernization program at Angarsk is designed to help the refinery's production comply with Euro 5 emissions standards and bring a range of improvements to process management, operational safety, downtime risk management, as well as reduce its steam and fuel consumption, the service provider said.
Rosneft, which plans a full transition to production of Euro 5 motor fuels at all of its refineries by the end of 2015, told investors in early September that it also would commission a methyl tertiary butyl ether unit as well as complete the replacement of isomerization catalyst at the Angarsk complex by yearend.
Additional plans
In addition to the MTBE production plant, Rosneft advised investors in its annual report for 2014 that construction and assembly works were under way for the following units at the Angarsk complex as part of the refinery upgrade program:
• A catalytic cracker.
• A gasoline hydrotreater.
• A sulfuric acid alkylation unit.
• A diesel hydrotreater and associated utilities.

The Angarsk refinery modernization is scheduled to be completed sometime in 2017, according to Rosneft. As of Sept. 1, the company's refinery modernization projects had reached the following rates of completion:
• Tuapse refinery, 57%.
• Kuybyshev refinery, 55%.
• Komsomolsk refinery, 49%.
• Angarsk refinery and petrochemical complex, 47%.
• Syzran refinery, 46%.
• Novokuybyshev refinery, 45%.
• Achinsk refinery, 45%.
• Ryazan refinery, 32%.

Source: Robert Brelsford, Downstream Technology Editor, Oil & Gas Journal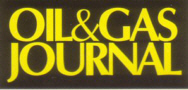 Worldwide more than
100,000 paid subscriptions
Since May 2015
Oil, Gas & Petrochem (OG&PE) is published as part of the
OIL & GAS JOURNAL to serve a consolidated monthly audience of 135,000 oil/gas professionals worldwide
» read more


Worldwide more than 48,000 subscriptions -
100% one-year direct request qualification


'What's New' in Upstream, Midstream and Downstream Products & Services. Circulation 37,000

PennWell
Petroleum Group:
Oil & Gas Journal
Oil & Gas Journal Russia
OGJ_eNewsletter
OGJ-Website-Statistics
Oil, Gas & Petrochem Equipment
Offshore Magazine
Offshore Russia
Offshore eNewsletter
Offshore Website Statistics

Oil & Gas Financial Journal

+ + +
For more information, media kits or sample copies please contact
Andreas Sicking
+49 (0)2903-338570
wilhelms@pennwell.com www.sicking.de