Published in EPT (European Petroleum Technology) by Wilhelm Sicking, 26.01.2016
Iran advances refinery and pipeline projects

2016, Jan 26 + + + Parsian Oil & Gas Development Co. (POGDC), Iranís largest nongovernmental petrochemical holding, has entered an agreement with Italyís Saipem SPA, Milan, to collaborate on future projects involving major overhauls designed to modernize two Iranian refineries under POGDCís management.

POGDC and Saipem on Jan. 25 signed a memorandum of understanding (MOU) under which the companies have agreed to maintain an ongoing dialogue regarding Saipemís potential cooperation in the revamp and upgrade of Tabriz Oil Refining Co.ís 110,000-b/d refinery, southwest of Tabriz City, and Shiraz Oil Refining Co.ís 60,000-b/d refinery on the outskirts of Zarghan province, about 22 km from Shiraz City, the service company said.

Established in 2008 as a specialized holding company, POGDC manages a portfolio of subsidiaries that make it the Middle Eastís largest producer of ammonia (2.5 million tpy) and urea (3.9 million tpy), according to the companyís web site.

POGDC also manages Iranís Zagros Petrochemical Co., which produces 3.3 million tpy of methanol at its petrochemical complex in Pars Special Economic Energy Zone from feedstock supplied by Phases 1, 2, and 3 of South Pars gas field.

Pipeline MOU

Separately Saipem also has signed an MOU with National Iranian Gas Co. (NIGC) for possible cooperation on NIGCís proposed Iran Gas Trunkline IX (IGAT 9) and Iran Gas Trunkline XI (IGAT 11) pipeline projects, which combined, would cover a distance of 1,800 km (OGJ, Feb. 2, 2015, p. 72), Saipem said.

Saipem did not disclose details regarding timelines or estimated values for projects under the MOUs.

Signed during Iranian President Hassan Rouhaniís visit to Rome, the MOUs follow the recent suspension of long-standing international sanctions on Iran that prohibited US and many European firms from participating in development of the countryís energy sector + + + Source: Oil & Gas Journal, Robert Brelsford at rbrelsford@ogjonline.com.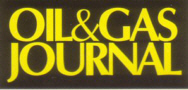 Worldwide more thanbr> 100,000 paid subscriptions
Since May 2015
Oil, Gas & Petrochem (OG&PE) is published as part of the
OIL & GAS JOURNAL to serve a consolidated monthly audience of 135,000 oil/gas professionals worldwide
» read more


Worldwide more than 48,000 subscriptions -
100% one-year direct request qualification


'What's New' in Upstream, Midstream and Downstream Products & Services. Circulation 37,000

PennWell
Petroleum Group:
Oil & Gas Journal
Oil & Gas Journal Russia
OGJ_eNewsletter
OGJ-Website-Statistics
Oil, Gas & Petrochem Equipment
Offshore Magazine
Offshore Russia
Offshore eNewsletter
Offshore Website Statistics

Oil & Gas Financial Journal

+ + +
For more information, media kits or sample copies please contact
Andreas Sicking
+49 (0)2903-338570
wilhelms@pennwell.com www.sicking.de