Pipeline Technology Conference - ptc - moves to Berlin

Having grown up as part of HANNOVER MESSE, Europe's leading pipeline conference and trade show, Pipeline Technology Conference (ptc), will move to the capital Berlin next year.

The ptc has grown steadily over the years and, in addition to the conference itself and the accompanying exhibition, it is now also directly followed by several special workshops and in-depth seminars. International participants from over 30 different countries use the opportunity to come to Europe and obtain information about cutting-edge technologies and new pipeline projects.

The Chairman of the ptc Advisory Committee, Dr. Klaus Ritter comments: "In recent years the Advisory Committee has repeatedly talked about a possible relocation of the event. The move to the capital makes the event even more attractive for our many international visitors from North and South America, Asia and Africa."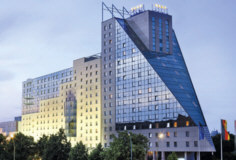 The ptc 2014 will take place from May 12-14, 2014 in the Convention Center of the Estrel Berlin and, in addition to the usual topics, will focus specifically on the areas of onshore and offshore construction and pipeline safety.
More information on participating in the event as a speaker, visitor or exhibitor, can be found at www.pipeline-conference.com
© ESTREL Berlin


Oil & Gas Journal:
Worldwide more than 100,000
paid subscriptions
Learn more
.
Invitation from the
Oil & Gas Journal
and Offshore Magazine: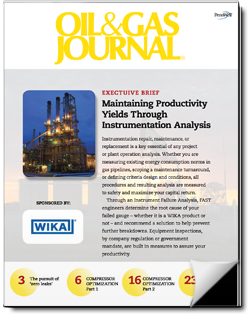 This 'Executive Brief'
could be yours

Click here ... and see what we have designed, produced, published and promoted for WIKA and FMC Technologies ... and what we would like to do for you.
.PennWell Petroleum Group:
OGJ - Oil & Gas Journal
OGJ_eNewsletter
Offshore Magazine
Offshore eNewsletter
Oil & Gas Financial Journal
Oil, Gas & Petrochem
OGJ Russia
OGJ LatinoAmericana
PennEnergy
PennEnergy-eNewsletter
+ + +
For more information, media kits or sample copies please contact
wilhelms@pennwell.com
www.sicking.de