>
Offshore Magazine Videos
>
Oil, Gas & Petrochem Equipment (Feature Video News)
>
Oil & Gas Journal Videos
>
Oil & Gas Financial Journal Videos
>
PennEnergy Videos
>
.
More Company Videos
.

> Who we are (Links to 7 videos)
> This is Aker Solutions
> Our products and services (20 presentations)
.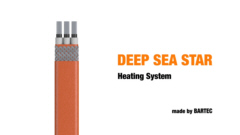 BARTEC as a specialist in electrical trace heating systems has developed the heating cable Deep Sea Star for pipe-in-pipe applications. The video "Deep Sea Star" provides you a short overview on the innovative technology which prevents the emergence of wax and hydrate formations of the oil. The crude oil remains free-flowing regardless of the prevailing ambient conditions.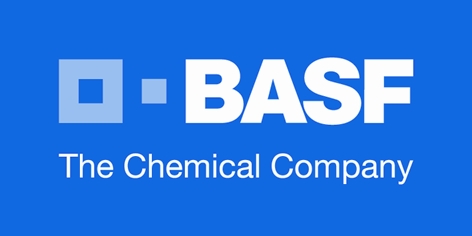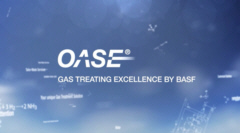 With more than 40 years of experience in gas treatment, BASF offers its customers efficient solutions for the treatment of various gases such as natural gas, synthesis gas, and biogas. Worldwide, these solutions have been proven in over 300 reference plants. BASF markets its range of technologies, gas treatment agents complete technical services under the brand OASE – Gas treating excellence from BASF.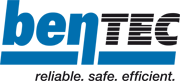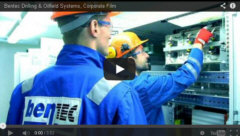 Bentec is one of the leading manufacturers of drilling rigs and oilfield equipment worldwide based on more than 125 years history and vast experience. Building on this experience, we maintain the highest quality standards across our drilling rig systems, with additional focus on health, safety and the environment. As fully vertical integrated systems provider, Bentec offers a unique combination of resources, industry experience and expertise.

>
DENSO Portrait Pipelines
>
DENSOLEN Tapes and Tape Systems
>
DENSOLID Polyurethane Coatings

>
more
.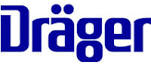 > Unternehmensprofil Video (German version)
> Dräger Gas Detection Systems (German version)
> Shut-down testimonies
.
The Dräger Shutdown & Rental Management concentrates in a worldwide
unique service the supply of safety personnel and material.
.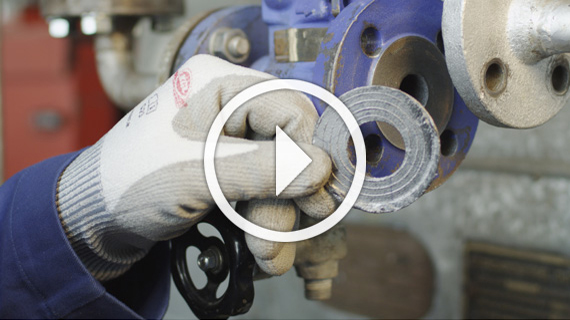 The revolutionary solution for graphite gaskets
novaphit® with XP technology

The first graphite gasket that is easy to remove from the flange, reduces your maintenance costs and increases plant reliability. Long-term non-stick properties throughout the application temperature range from –200°C to +550°C:

· Time and money are saved in maintenance operations thanks to fast gasket
replacement without any residue.
· Higher plant reliability and less downtime, because the surfaces sealed do not need to
be cleaned mechanically and are not therefore damaged.

Higher oxidation resistance:
· More stable long-term sealing properties
· Consistently low leakage

.

> Ferrostaal: Corporate Imagefilm
> More: Projects Imagefilm ... Service Imagefilm ... Solar Imagefilm
.

> The heart of European gas transport (Video imbedded in page 'About Gasunie')
.

>
Around the world in 8 minutes - under harshest conditions for man and machine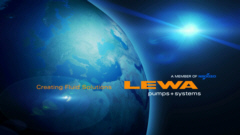 LEWA Creating ecoflow
LEWA ecoflow is the most advanced diaphragm metering pump in the world. It offers maximum safety for production and environment. The video "Creating ecoflow" traces the pump's entire high quality production cycle, including parts production, quality control, assembly, testing, and shipment, in the plant in Leonberg, Germany. http://www.youtube.com/watch?v=HI77z12kqSk
(Please click on illustration and open the video in a new window)
...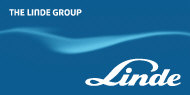 >
A Clockwork Construction - World's largest air separation plant
>
Snohvit and the Steel Giant - Documentary movie about building Europe's first LNG baseload plant
>
The Rohrwuzlers - Masters of Head Exchangers - Components and Modules for Process Plants
.

>
Lukoil: Fixed Offshore Ice-Resistant Offloading Terminal
>
More Lukoil Videos
.

> Corporate Video
> MKS-5000 - New video about the Heavy Plate Mill 5000 for pipe manufacturing
> Vyksa town and steel works - podcast by American blogger and journalist Tim Kirby
.
United Metallurgical Company (OMK) is one of Russia's largest producers of pipes, railway wheels and other steel products for energy, transport and industrial companies
.

www.eitep.de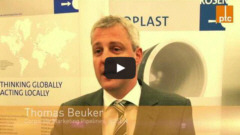 Impressions from Europe's leading international pipeline conference, the Pipeline Technology Conference that takes place annually in Germany. The video includes statements from Open Grid Europe, EITEP - Euro Institute for Information and Technology Transfer, ROSEN, TÜV NORD, Siemens, NDT Systems & Services, ILF Consulting Engineers, Herrenknecht, GOTTSBERG Leak Detection, Kuwait Oil Company.

> Green Oil :: Algea-to-Energy
.
Linde is partnering with Sapphire Energy to commercialize hydrothermal treatment technology
used to upgrade algae into crude oil ... read more

..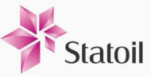 >
The Gas Machine - Troll is known as Statoil's Gas Machine
.
.
>
Sulzer Corporation (5 Videos)
>
Sulzer Pumps (6 Videos)
>
Metco (6 Videos)
>
Chemtech (1 Video)
>
Turbo Services (6 Videos)
.
>
SVT : Loading Arms, Unloading Equipment, LNG
.

.
> TMK presentation
> GIPI Corporate Video - TMK Production Plant in Oman
> TMK at a glance
.
Russia's largest manufacturer and exporter of steel pipes and ranks among the top three pipe producers in the world
-
> VacuVietz Product Video - Vacuum Pipe Handling
.