British Gas and Landis+Gyr announce £600m smart meters deal

The majority of British Gas' 16 million smart meters to be supplied by Landis+Gyr
Landis+Gyr expects to double its UK workforce as a result
500 British Gas Smart Energy Experts to be recruited to install meters


British Gas customers are set to benefit from a £600m deal between British Gas and Landis+Gyr. The landmark deal, announced today, means Landis+Gyr will supply the majority of the 16 million smart meters British Gas will install in its customers' homes.

By 2020 smart meters will be rolled out as standard to homes and businesses across the country as part of a Government initiative. They will replace current gas and electricity meters and offer the benefits of:

An in-home display showing how much gas and electricity is being used as customers are using it – and the cost in pounds and pence
Estimated savings of around 5% (£65) per year
Meter readings sent directly to energy suppliers, putting an end to estimated bills
British Gas adopted a strategy to introduce smart meters into homes and businesses early in order to bring these benefits to customers as soon as possible, and currently leads the industry with more than a million meters already installed in customers' homes and businesses.
Today's announcement shows the scale and pace of British Gas' investment to bring the technology to all its customers as soon as possible.

Chris Weston, Managing Director of British Gas, said: "Smart meters herald a new era for energy customers, bringing a transformation in the way they can manage energy use in their homes and businesses. Our £600m investment in Landis+Gyr's smart metering solutions means we can provide smart meters cost-effectively to our customers, and bring them the benefits of this innovative technology as soon as possible.

"British Gas is leading the industry in the deployment of smart meters as part of our commitment to reshaping the energy industry for the digital era, making it easier for customers to understand their energy use and keep bills under control."

Andreas Umbach, CEO, Landis+Gyr, said: "We've been working with British Gas for the last three years to develop smart meters for its customers. This is the largest deal of its kind worldwide and sets a new industry standard for working in partnership. It allows us to achieve significant economies of scale in meter production, to expand our UK operations and to further establish the UK as a global centre of smart energy excellence. This is great news for the industry and for our employees."

As a result of the deal announced today, Landis+Gyr expects to double its 600-strong UK workforce and extend its manufacturing facilities to meet not only the demands of British Gas's roll-out, but also those of its other UK customers as the roll-out gathers pace.

British Gas has already announced more than 1,000 roles for Smart Energy Experts who will install smart meters and provide energy efficiency advice to households. Today's announcement paves the way for the recruitment of 500 Smart Energy Experts in 2014.

Source: Landis+Gyr
www.landisgyr.com

Sept. 16, 20103
.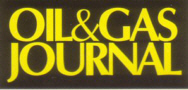 Worldwide more than 100,000
paid subscriptions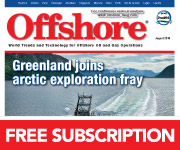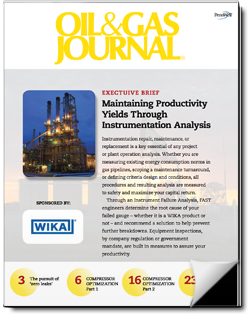 Technical Briefs
from the editors of
Oil & Gas Journal
and Offshore Magazine:

Click here ... and see what we have designed, produced, published and promoted for WIKA and FMC Technologies ... and what we would like to do for you.
.PennWell Petroleum Group:
OGJ - Oil & Gas Journal
OGJ_eNewsletter
Offshore Magazine
Offshore eNewsletter
Oil & Gas Financial Journal
Oil, Gas & Petrochem
OGJ Russia
OGJ LatinoAmericana
PennEnergy
PennEnergy-eNewsletter
+ + +
For more information, media kits or sample copies please contact
wilhelms@pennwell.com
www.sicking.de