Oil & Gas Video:
Astrium Services shows off satellite imaging services


Astrium Services sets out strategic vision for energy sector; harnessing innovation in GEO-information to strengthen CSR, streamline processes and improve productivity. Astrium Services, Europe's leading space technology company, has today launched a new video designed to communicate the diversity and value of its range of Earth observation services, connect to existing and potential customers, while strengthening its identity in a highly competitive geo-information market.
Entitled "Picture the Future: How Astrium Services can help shape our world", the video - as previously announced during its teaser campaign - draws upon Astrium's expertise in up-to-date and very high resolution satellite imagery, monitoring and intelligence services to demonstrate the impact its technology can have on a raft of market segments including the energy, defence and security, civil engineering, agriculture and maritime industries.
The video, which marks the beginning of a global multimedia marketing campaign, illustrates the pioneering ethos of Astrium Services, an ethos that has enabled the brand to retain its position as a geo-information market leader in the energy industry - particularly in the Oil & Gas sector - for almost 30 years.
Conscious of the need to educate the market in the potential application of geo-information to support businesses operating in the energy industries to plan, action and monitor exploration and development phases, Astrium Services hopes that the release of this latest video will engage key players in the industry and enhance a wider information push.
Signifying several months of activity demonstrating the firm's determination to continually improve the way it connects with energy sector customers, the release of this visionary film marks Astrium Services' statement of commitment to developing geo-information innovations that deliver end-to-end cost efficiencies in exploration; facilitate more sustainable CSR and Health, Security and Environment policies; and improve operational productivity through widespread time saving.
Bernhard Brenner, Executive Director of Astrium Services' GEO-information Division explained: "In an industry too often characterised by one-size-fits-all solutions we're committed to an era of greater communication with our customers operating in the Oil & Gas sector, listening more than ever to them to understand their sector-specific needs and working closely together to deliver new and customised services.
"This is the age of collaboration. Many of our new and evolving service offerings have been developed by working closely with clients seeking new solutions to the daily challenges they face, and the time is right to launch a new campaign underlining our determination to play an even bigger role in helping the Oil & Gas industry benefit from the advantages of space age technology."
Capable of addressing challenges commonly faced by organisations operating in the energy sector - under pressure in terms of CSR and diligence - space age technology is underutilised according to Astrium Services. Designed to carry out comprehensive and accurate reconnaissance of vast areas, provide early warning signals during planning stages, and deliver crucial oil spill response monitoring when needed, highly accurate geo-information is potentially invaluable in today's energy sector, urges the technology giant.
With a mission to utilize technical innovation and data intelligently to streamline energy sector mechanisms and integrate more effective corporate social responsibility into operations - without compromising on potential yield - Astrium Services is set to drive home the ways in which geo-information technology and services can be harnessed and add value at each stage of the production process.
Benefiting from a unique access to the most sophisticated satellite constellation (SPOT 6 and soon SPOT 7, Pléiades 1A and 1B, TerraSAR-X and TanDEM-X), Astrium Services enables customers to increase security through surveillance, boost agricultural performance, maximize oil and gas or mining operations, improve the management of natural resources, support military operations and protect the environment.
Source: Astrium Services - www.astrium.eads.net
Video: http://www.youtube.com/watch?v=lhofyKKAN7g&feature=player_embedded
Sept. 10, 2013



.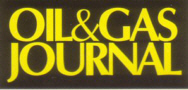 Worldwide more than 100,000
paid subscriptions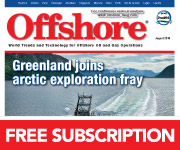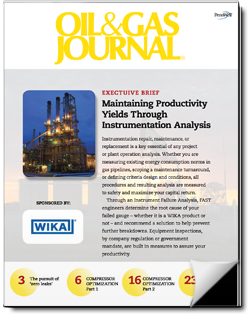 Technical Briefs
from the editors of
Oil & Gas Journal
and Offshore Magazine:

Click here ... and see what we have designed, produced, published and promoted for WIKA and FMC Technologies ... and what we would like to do for you.
.PennWell Petroleum Group:
OGJ - Oil & Gas Journal
OGJ_eNewsletter
Offshore Magazine
Offshore eNewsletter
Oil & Gas Financial Journal
Oil, Gas & Petrochem
OGJ Russia
OGJ LatinoAmericana
PennEnergy
PennEnergy-eNewsletter
+ + +
For more information, media kits or sample copies please contact
wilhelms@pennwell.com
www.sicking.de