Siemens signs contract for first commercial offshore wind farm in the USA
Third major energy project for Siemens from the US within one week
Pioneering Cape Wind project to be the first utility-scale offshore wind farm located in the US

Siemens and Cape Wind have signed a major contract for the construction of the United States' first utility-scale offshore wind farm. Once the contract becomes effective later next year, Siemens will supply Cape Wind with its industry-leading 3.6-megawatt offshore wind turbines, an offshore Electric Service Platform (ESP) and a long-term service agreement. When fully built, Cape Wind will have a capacity of 468 megawatts. The project is situated off the Northeast coast, 20 kilometers offshore of Nantucket, at Horseshoe Shoal in the Nantucket Sound. Installation and commissioning is expected for 2016.
"The USA is a key market for Siemens. We are proud to be able to announce the third big contract in the U.S. within just one week. Following the biggest onshore wind order ever and a follow-up order for a highly efficient and flexible gas-fired combined cycle power plant in Pennsylvania, we've now signed a contract to provide wind turbines and service for the first commercial offshore wind farm in the U.S. This shows that wind power and natural gas do not stand opposed but rather are the perfect fit for a sustainable energy system," said Michael Süß, member of the Management Board of Siemens AG and CEO of Siemens' Energy Sector.

Offshore wind in the U.S. has significant potential to supply the coastal areas of the U.S. with clean energy. Potential offshore locations are situated along the Southern and Northern Atlantic Coast and in the Gulf of Mexico. A recently published Navigant study awarded by the U.S. Department of Energy predicts that installed U.S. offshore wind power capacity will rise in the next five years to 3.5 gigawatts.

Wind power and energy service are part of Siemens' Environmental Portfolio. Around 43 percent of its total revenue stems from green products and solutions. That makes Siemens one of the world's leading providers of eco-friendly technology.
The Siemens Energy Sector is the world's leading supplier of a broad spectrum of products, services and solutions for power generation in thermal power plants and using renewables, power transmission in grids and for the extraction, processing and transport of oil and gas. In fiscal 2013 (ended September 30), the Energy Sector had revenues of EUR26.6 billion and received new orders totaling approximately EUR28.8 billion and posted a profit of approximately EUR2 billion. On September 30, 2013, the Energy Sector had a work force of approximately 83,500. Further information is available at: http://www.siemens.com/energy

Mr. Alfons Benzinger
Siemens Energy - Wind Power Division
Lindenplatz 2
20099 Hamburg
Germany
December 23, 2013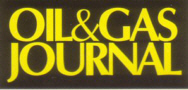 Worldwide more than 100,000
paid subscriptions
PennWell
Petroleum Group:
OGJ - Oil & Gas Journal
OGJ_eNewsletter
Offshore Magazine
Offshore eNewsletter
Oil & Gas Financial Journal
Oil, Gas & Petrochem
OGJ Russia
OGJ LatinoAmericana
PennEnergy
PennEnergy-eNewsletter
+ + +
.
+ + +
For more information, media kits or sample copies please contact
wilhelms@pennwell.com
www.sicking.de