Siemens' first SGT-400 industrial gas turbines reach 100,000 operating hours

The first SGT-400 gas turbines installed by Siemens worldwide have each reached the milestone of 100,000 operating hours. These turbines have been operating since 2000 in the Bulwer Island Energy Partnership (BIEP) combined cycle power plant that is part of BP's Bulwer Island refinery in Brisbane, located in south-east Queensland, on the east coast of Australia. The BIEP plant generates both electricity and heat for the refinery process.

The BIEP power plant has two gas SGT-400 gas turbines, each with a capacity of 12.9 MW. When combined with a steam turbine, the plant achieves an electrical capacity of 33 megawatts (MW); its thermal output is 55 MW. The simultaneous generation of electricity and process steam was one of the customer's key requirements when the plant was built 13 years ago.

"The Siemens SGT-400 turbine is an extremely well-proven industrial gas turbine. To date, more than 250 units of this type have been sold, and the fleet has accumulated more than 2,000,000 fired operating hours," said Hans Holmstroem, CEO of the Industrial Power Business Unit at Siemens Energy. "Reaching 100,000 operating hours in Brisbane is impressive proof of the toughness and long service life of this turbine type."

Links: Further Product Information: Gas Turbine SGT-400

Source: Kerstin Eckert, Siemens AG, Energy Sector
www.siemens.com
September 11, 2013
.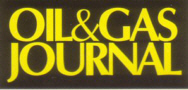 Worldwide more than 100,000
paid subscriptions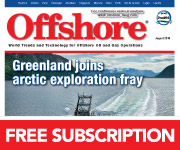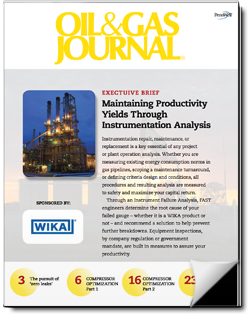 Technical Briefs
from the editors of
Oil & Gas Journal
and Offshore Magazine:

Click here ... and see what we have designed, produced, published and promoted for WIKA and FMC Technologies ... and what we would like to do for you.
.PennWell Petroleum Group:
OGJ - Oil & Gas Journal
OGJ_eNewsletter
Offshore Magazine
Offshore eNewsletter
Oil & Gas Financial Journal
Oil, Gas & Petrochem
OGJ Russia
OGJ LatinoAmericana
PennEnergy
PennEnergy-eNewsletter
+ + +
For more information, media kits or sample copies please contact
wilhelms@pennwell.com
www.sicking.de