PALFINGER NED-DECK and FAST RSQ
secured large order from Sentinel Marine Ltd.
FAST RSQ, subsidiary of PALFINGER NED-DECK, has received a prestigious order from Sentinel Marine Ltd.
Order to supply UK Offshore Operators Association (UKOOA) compliant launch and recovery systems with daughter craft / rescue boats for four emergency response and rescue vessels
Contract signed at Offshore Europe exhibition in Aberdeen last week


PALFINGER NED-DECK and its subsidiary FAST RSQ are proud to announce the receipt of a prestigious order from Sentinel Marine Ltd in Aberdeen. The order is to supply UKOOA compliant rescue equipment for four emergency response and rescue vessels (ERRVs), which will include:

- One 7 m aluminium fast rescue craft, type FRSQ 700 A
- One 10 m aluminium daughter craft, type FRSQ 1000 A
- One PRH 35H FRC davit
- One PRH 75AP daughter craft davit

"This order allows PALFINGER NED-DECK to maintain its hold on the davit sector for ERRVs and the company has also announced the arrival of its subsidiary FAST RSQ, which is incorporating all the latest designs and regulations in the daughter craft market with a focus on custom-made cabin designs for the aluminium FRSQ 1000 A daughter craft. This order not only displays the strength of the PALFINGER MARINE branding, it also shows the intent of Sentinel Marine to provide its fleet with these cutting-edge rescue craft and its focus on operating expenses," says Alexander Schouten, commercial director at PALFINGER NED-DECK.

Sentinel Marine Ltd. currently has four vessels under construction, which will enter the UK emergency response and rescue vessel market in the course of 2014. Built according to the latest industry standards, each vessel will have a desirable edge in terms of environmental friendliness due to the fuel-efficient design and will also offer the crews a higher level of on-board comfort. Once launched, the Sentinel Marine fleet will be the youngest and most technologically advanced fleet serving in the North Sea.

+ + +

About PALFINGER NED-DECK and FAST RSQ
PALFINGER NED-DECK is part of PALFINGER MARINE and manufactures Launch and Recovery Systems (LARS) such as davits and cranes for life saving purposes, daughter craft, work boats, fast interceptors and fenders. FAST RSQ, a subsidiary of PALFINGER NED-DECK, is an internationally operating designer and manufacturer of innovative (fast) rescue craft located in the Netherlands. FAST RSQ provides the latest innovative, high quality, safe and "green" (fast) rescue craft, daughter craft, work boats and outboard engines to ship owners, naval architects and shipyards.

About PALFINGER MARINE
PALFINGER MARINE is the global leading manufacturer of highly reliable, innovative and customized marine, offshore and wind cranes as well as launch and recovery systems. Its worldwide services network, including spare parts supply, guarantees prompt and professional on-site support. The internationally operating company, which has its registered office in Salzburg (Austria) is part of the publicly listed PALFINGER Group.

About PALFINGER AG
For many years PALFINGER has been one of the world's leading manufacturers of innovative lifting solutions for use on commercial vehicles and in the maritime field. As a multinational group headquartered in Salzburg, the company's 6.200 employees generated total sales of approx. EUR 935 million in 2012.

Copyright: Palfinger Marine- und Beteiligungs-GmbH



Source:
Jolanda van den Brink - neddeck@palfinger.com
Sabine Jabinger - info-marine@palfinger.com
www.palfingermarine.com
.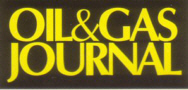 Worldwide more than 100,000
paid subscriptions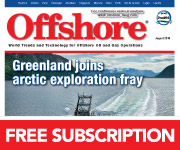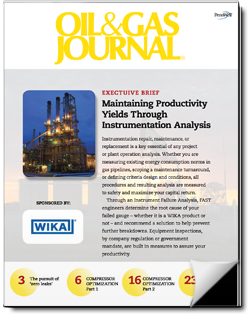 Technical Briefs
from the editors of
Oil & Gas Journal
and Offshore Magazine:

Click here ... and see what we have designed, produced, published and promoted for WIKA and FMC Technologies ... and what we would like to do for you.
.PennWell Petroleum Group:
OGJ - Oil & Gas Journal
OGJ_eNewsletter
Offshore Magazine
Offshore eNewsletter
Oil & Gas Financial Journal
Oil, Gas & Petrochem
OGJ Russia
OGJ LatinoAmericana
PennEnergy
PennEnergy-eNewsletter
+ + +
For more information, media kits or sample copies please contact
wilhelms@pennwell.com
www.sicking.de