Offshore oil & gas infrastructure coming from Kongsberg for Statoil
Subsea structures for Polarled gas pipeline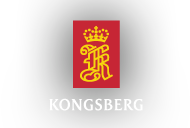 Kongsberg Oil & Gas Technologies AS (KOGT), a wholly-owned subsidiary of Kongsberg Gruppen ASA (KOG), has signed an agreement with Statoil for the delivery of subsea structures, in-line tees, tie-in and connection systems for the Polarled gas pipeline. The contract was signed with Statoil on behalf of the partners in the joint venture for Polarled: Statoil, Petoro, OMV, Shell, TOTAL, RWE Dea, ConocoPhillips, Edison, Maersk Oil and GDF SUEZ.
Polarled is a new 480-km long gas pipeline from Aasta Hansteen to the Nyhamna processing facility in Møre & Romsdal County. The pipeline will make it possible to develop Aasta Hansteen and other fields in the Norwegian Sea. Polarled will also have a branch pipeline to the Statoil-operated Kristin Field, and the order includes structures and tie-ins for that branch. The project is scheduled to commence immediately and will last for more than three years.
Engineering will be done by KOGT at Lysaker, while fabrication will be done by subcontractors in Great Britain and Norway.
"We are extremely pleased with the contract," comments Pål Helsing, Executive Vice President of Kongsberg Oil & Gas Technologies. "It testifies to the fact that KONGSBERG has the expertise required to resolve new challenges inherent in future subsea projects aimed at developing new and existing fields. In that respect, the contract confirms the company's position as a significant subsea-player on the Norwegian Continental Shelf," concludes Pål Helsing.


Source: Kongsberg Oil & Gas Technologies AS
Published August 13, 2013 by PennEnergy and Offshore Magazine





Oil & Gas Journal:
Worldwide more than 100,000
paid subscriptions
Learn more
.
Invitation from the
Oil & Gas Journal
and Offshore Magazine: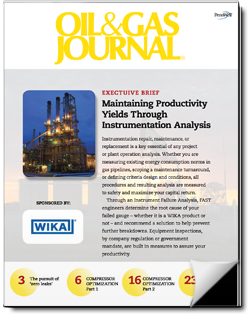 This 'Executive Brief'
could be yours

Click here ... and see what we have designed, produced, published and promoted for WIKA and FMC Technologies ... and what we would like to do for you.
.PennWell Petroleum Group:
OGJ - Oil & Gas Journal
OGJ_eNewsletter
Offshore Magazine
Offshore eNewsletter
Oil & Gas Financial Journal
Oil, Gas & Petrochem
OGJ Russia
OGJ LatinoAmericana
PennEnergy
PennEnergy-eNewsletter
+ + +
For more information, media kits or sample copies please contact
wilhelms@pennwell.com
www.sicking.de