QAPCO relies on HIMA for a total solution to support SIL-3 level safety
at expanded petrochemical facilities in Qatar


To support the expansion of its plants producing low density polyethylene (LDPE) and other petrochemicals, Qatar Petrochemical Company (QAPCO) chose a comprehensive safety solution.

The HIMA solution supports emergency shutdown (ESD), fire & gas (F&G) and furnace control as well as seawater cooling applications.

In total, 13 safety controllers were integrated with a Honeywell distributed control system (DCS) as part of an expansion project that included new construction, plant renovation and equipment retrofitting. Communication between the Honeywell DCS and the HIMA safety controllers is accomplished via Modbus TCP Master & Slave protocol.

Two HIMax systems and 11 HIQuad systems, together supporting approximately 5,000 I/Os, replaced a conventional relay-based safety system and PLCs. The HIMA controllers are certified to SIL 3 as per the IEC 61508/IEC 61511 standard.

QAPCO relied on HIMA for a range of services supporting the project, including:
- Training
- Basic engineering
- DCS integration
- Factory acceptance testing (FAT)
- System installation and testing
- Start-up and functional tests under operating conditions
- TÜV approval

A HIMA customer since 1995, QAPCO chose the HIMA solution for its contributions to safety, plant availability and system reliability and its ability to monitor all process parameters and easily identify the cause of a plant failure. "HIMA products are very reliable, but we count on HIMA for more than products", says Ahmed Ezz El Dine Mohamed Refaat, Head of QAPCO's Automation & Electrical Section. "We consider them as a total solution provider."

QAPCO is a joint venture between Industries Qatar (80%) and Total Petrochemicals (20%). Considered as one of the region's largest producers of LDPE, QAPCO also produces ethylene, sulphur and other petrochemicals.
+ + +
About HIMA

HIMA is the world's leading specialist for safety-related automation solutions. HIMA solutions provide maximum safety and maximum availability and can be integrated into any automation environment. More than 33,000 HIMA systems have been installed
in over 80 countries, protecting the equipment of the world's largest companies in the oil, gas, chemicals, pharmaceuticals and power generation industries for more than 40 years. In areas such as railway industry, logistics and machine safety, HIMA solutions are leading the way to increased safety and profitability. The HIMA LIFECYCLE SERVICES concept gives customers an overview of all the functional safety requirements allowing them to always make the right decision at the appropriate time. For more information about HIMA, please visit: www.hima.com

About QAPCO

Qatar Petrochemical Company (QAPCO) Q.S.C. is a Qatar-based company established in 1974 and is a joint venture between Industries Qatar (80%) and Total Petrochemicals (20%). The company is currently one of the largest producers of low density polyethylene (LDPE) in the region besides producing ethylene, sulphur and other petrochemical products. QAPCO is currently involved in a number of joint ventures that include QATOFIN, RLOC, QVC, and QPPC, thereby, producing various petrochemical products such as ethylene, LLDPE, EDC, VCM, Caustic Soda etc., and making QAPCO a regional petrochemical powerhouse. For more information, please visit www.qapco.com


Source:
Nicole Pringal, HIMA Paul Hildebrandt GmbH + Co KG
Safyan Ali, HIMA Middle East FZE
www.hima.com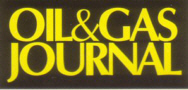 Worldwide more than 100,000
paid subscriptions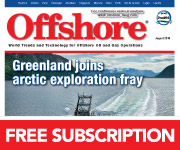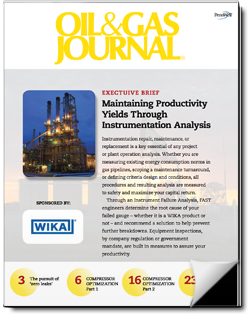 Technical Briefs
from the editors of
Oil & Gas Journal
and Offshore Magazine:

Click here ... and see what we have designed, produced, published and promoted for WIKA and FMC Technologies ... and what we would like to do for you.
.PennWell Petroleum Group:
OGJ - Oil & Gas Journal
OGJ_eNewsletter
Offshore Magazine
Offshore eNewsletter
Oil & Gas Financial Journal
Oil, Gas & Petrochem
OGJ Russia
OGJ LatinoAmericana
PennEnergy
PennEnergy-eNewsletter
+ + +
For more information, media kits or sample copies please contact
wilhelms@pennwell.com
www.sicking.de