E.ON signs long-term gas supply contract with Shah Deniz Consortium
Market-reflective supply conditions agreed
Contract forges partnership with Azerbaijan
Another success of E.ON's global gas business

E.ON and the Shah Deniz Consortium signed a long-term contract for the supply of gas from the giant Shah Deniz field in the Caspian Sea to Europe. The 40 billion cubic meter contract spans a period of 25 years. Supplies are to start earliest in 2019. Commenting on the deal, Christopher Delbrück, the newly appointed CEO of E.ON Global Commodities SE, said: "This contract represents a significant step in the development of our global growth strategy and is a significant step in forging our partnership with Azerbaijan. It is a ground-breaking contract as it secures supplies to Europe from a new supply region for decades at conditions reflecting European gas markets." Earlier this year, the Shah Deniz Consortium decided to work together with TAP on the supply route to Italy. E.ON has a nine percent stake in the TAP project.

E.ON Global Commodities is the energy trading business of E.ON, one of the world's largest investor-owned power and gas companies. As the commercial hub for E.ON and the international wholesale energy markets, it buys and sells electricity, emission certificates, natural gas, oil, coal and freight. Operating along the entire energy value chain, E.ON Global Commodities focuses on helping E.ON realise the full value of its diverse and flexible power and gas portfolio by operating as the company's center of expertise for asset optimisation, commodity price risk management and wholesale market access. The company also owns and operates a pipeline infrastructure business, which supports gas supply and trading activities, and an unbundled gas storage business.

This press release may contain forward-looking statements based on current assumptions and forecasts made by E.ON Group management and other information currently available to E.ON. Various known and unknown risks, uncertainties and other factors could lead to material differences between the actual future results, financial situation, development or performance of the company and the estimates given here. E.ON SE does not intend, and does not assume any liability whatsoever, to update these forward-looking statements or to conform them to future events or developments.
Source: E.ON - www.eon.com
Sept 19, 2013
.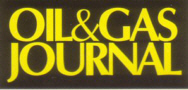 Worldwide more than 100,000
paid subscriptions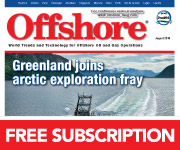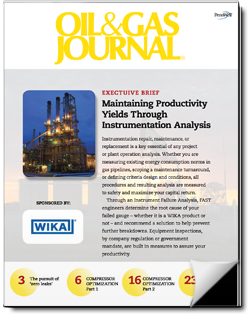 Technical Briefs
from the editors of
Oil & Gas Journal
and Offshore Magazine:

Click here ... and see what we have designed, produced, published and promoted for WIKA and FMC Technologies ... and what we would like to do for you.
.PennWell Petroleum Group:
OGJ - Oil & Gas Journal
OGJ_eNewsletter
Offshore Magazine
Offshore eNewsletter
Oil & Gas Financial Journal
Oil, Gas & Petrochem
OGJ Russia
OGJ LatinoAmericana
PennEnergy
PennEnergy-eNewsletter
+ + +
For more information, media kits or sample copies please contact
wilhelms@pennwell.com
www.sicking.de