"Ceramic-Polymer SF/LF-SRB" for splash zone of CNOOC oil platform –
coating with fouling blocker is suitable for offshore applications

Project: New building of drilling platform, type WC13-6 (J275)

- Owner: CNOOC Ltd., Zhanjiang / China
- Engineering and construction of the platform: Shenzhen CSE, Shekou Shenzhen/China
- Application of the coating: Shen Zhen Yue Yang Company, Shenzhen / China
- Completion: August 2013

Why is it necessary to protect the splash zone of the pillar construction
with a suitable coating?

Within the intertidal zone and splash zone, the oxygen content of the sea water is increased due to currents and waves. Hence, the corrosion process is enormously accelerated by constantly moving water. In addition, severe mechanical abrasion results from flowing water. Therefore, it is essential to protect this section with a suitable coating system. Within the deep water sacrificial anodes usually provide an adequate cathodic protection against corrosion damages.

For the durable corrosion protection our coating product "Ceramic-Polymer SF/LF-SRB" was applied directly on the steel substrate.
Product advantages and properties of "Ceramic-Polymer SF/LF-SRB":
- Excellent sea water resistance
- High abrasion resistance
- Fouling-blocking effect due to chemical integration of special biocide crystals
- Patent-No. WO2011/000339 A2
- Easiest application by airless spraying methods
- 100 % solvent-free
- Simple to clean
- ISO 20340 - Performance requirements for protective coating systems for offshore
- and related structures
- Fish acute toxicity test according to GB 18420.1+2-2009 – Chinese Standard
Source: Ceramic Polymer GmbH - www.ceramic-polymer.de
Posted September 20, 2013
+ + +
Find more information in our Application Report / Newsletter
Our trade partner in China and technical guidance:
GuangZhou Wwin Petrochemical Technology Co. Ltd., GuangZhou, PRC 510160 www.wwint.cn
+ + +
See also: Protective coating for substitution tanks of biogas feeding systems
.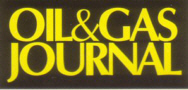 Worldwide more than 100,000
paid subscriptions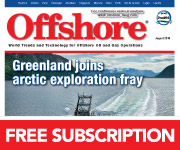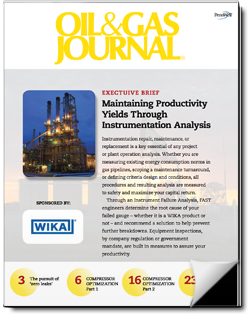 Technical Briefs
from the editors of
Oil & Gas Journal
and Offshore Magazine:

Click here ... and see what we have designed, produced, published and promoted for WIKA and FMC Technologies ... and what we would like to do for you.
.PennWell Petroleum Group:
OGJ - Oil & Gas Journal
OGJ_eNewsletter
Offshore Magazine
Offshore eNewsletter
Oil & Gas Financial Journal
Oil, Gas & Petrochem
OGJ Russia
OGJ LatinoAmericana
PennEnergy
PennEnergy-eNewsletter
+ + +
For more information, media kits or sample copies please contact
wilhelms@pennwell.com
www.sicking.de