Published in EPT by Wilhelm Sicking, March 1, 2016
Subsea 7 awarded contract offshore Egypt
by BP and partner DEA

Feb 26, 2016 + + + Subsea 7 S.A. announced today the award of a majorcontract by BP, and partner DEA (Deutsche Erdoel AG), for the development of the Giza, Fayoum and Raven subsea fields offshore Alexandria, Egypt. This is the second phase of the West Nile Delta project, where the field development will be at depths of up to approximately 800 metres.
The contract scope includes engineering, procurement, installation and pre-commissioning of the subsea infrastructure from twelve wells, with 80 kilometres of umbilicals and 220 kilometres of pipelines. It also includes the installation of the export lines from the subsea location to the Idku terminal.
Engineering and project management work will commence immediately and will be undertaken at Subsea 7's Global Projects Centre in London. Offshore installation is scheduled to commence in two stages. The first stage, commencing in 2017, will comprise the landfall and shallow water pipelay,
and the second stage, commencing in 2018, will involve the installation of deepwater pipelines and execution of the SURF scope. Subsea 7 vessels Seven Borealis and Seven Antares will be used for the pipelay, with the heavy construction vessel, Normand Oceanic, being used for the other construction activities.
Øeyvind Mikaelsen, Executive Vice President Southern Hemisphere and Global Projects said: "This major contract awarded by BP recognises our performance during the first phase of the West Nile Delta project and allows us to deliver synergies across multiple work packages. Our early engagement on this project has enabled BP and Subsea 7 together with DEA to develop an optimised solution for the development of the Giza, Fayoum and Raven fields and demonstrates the effective collaboration between us. We look forward to consolidating our presence in Egypt and building on our long and successful relationship with BP." + + + Source and more information: www.subsea7.com
March 6, 2015 ... BP announced the signing of the West Nile Delta project to develop 5 trillion cubic feet (tcf) of gas resources and 55 million barrels (mmbbls) of condensates with an estimated investment of around $12 billion by BP and its partner. The project underlines BP's commitment to the Egyptian market and is a vote of confidence in Egypt's investment climate and economic potential.

Production from WND is expected to reach up to 1.2 billion cubic feet a day (bcf/d), equivalent to about 25 per cent of Egypt's current gas production and significantly contribute to increasing the supply of energy in Egypt. All the produced gas will be fed into the country's national gas grid, helping to meet the anticipated growth in local demand for energy. Production is expected to start in 2017.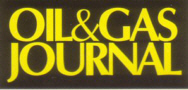 Worldwide more than 100,000 paid subscriptions
Since May 2015
Oil, Gas & Petrochem (OG&PE) is published as part of the
OIL & GAS JOURNAL to serve a consolidated monthly audience of 135,000 oil/gas professionals worldwide
» read more


Worldwide more than 48,000 subscriptions -
100% one-year direct request qualification


'What's New' in Upstream, Midstream and Downstream Products & Services. Circulation 37,000

PennWell
Petroleum Group:
Oil & Gas Journal
Oil & Gas Journal Russia
OGJ_eNewsletter
OGJ-Website-Statistics
Oil, Gas & Petrochem Equipment
Offshore Magazine
Offshore Russia
Offshore eNewsletter
Offshore Website Statistics

Oil & Gas Financial Journal

+ + +
For more information, media kits or sample copies please contact
Andreas Sicking
+49 (0)2903-338570
wilhelms@pennwell.com www.sicking.de