Published in EPT by Wilhelm Sicking, 24.02.2016
NDT Global receives Åsgard inspection contract
from Statoil

Feb 16, 2016 + + + NDT Global today announced that it has received a multi-million euro contract, on behalf of Gassco, from Statoil, the leading Norwegian gas and oil enterprise. In close collaboration with Statoil, NDT Global is developing a suitable ILI (Inline Inspection) tool for the Åsgard Transport gas pipeline.

The high profile project contract was won despite strong competition. By offering an innovative inspection solution and sound engineering plan, NDT Global received this high profile project order from Statoil. The offered inspection tool includes the latest in-house developments of combined inspection technologies.

The project presents a number of unique challenges: in addition to the line's sizable 707 km length, the wall thickness of the pipeline is exceptionally high – up to 55 mm. Under these conditions, ILI tools must be exceptionally durable, and still able to accurately detect any flaws that could compromise the pipeline's integrity. Moreover, tools need to negotiate a sizable, 14 inch change in diameter in the 28 to 42 inch pipeline – all the while maintaining excellent operability, high data quality and accuracy.
Source and more information: www.ndt-global.com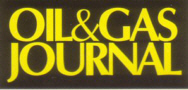 Worldwide more thanbr> 100,000 paid subscriptions
Since May 2015
Oil, Gas & Petrochem (OG&PE) is published as part of the
OIL & GAS JOURNAL to serve a consolidated monthly audience of 135,000 oil/gas professionals worldwide
» read more


Worldwide more than 48,000 subscriptions -
100% one-year direct request qualification


'What's New' in Upstream, Midstream and Downstream Products & Services. Circulation 37,000

PennWell
Petroleum Group:
Oil & Gas Journal
Oil & Gas Journal Russia
OGJ_eNewsletter
OGJ-Website-Statistics
Oil, Gas & Petrochem Equipment
Offshore Magazine
Offshore Russia
Offshore eNewsletter
Offshore Website Statistics

Oil & Gas Financial Journal

+ + +
For more information, media kits or sample copies please contact
Andreas Sicking
+49 (0)2903-338570
wilhelms@pennwell.com www.sicking.de