AUV-borne leak detection system inspects Mediterranean pipelines

Nov. 05, 2015 + + + Following extensive offshore trials, Co.L.Mar's acoustic leak detector (ALD) has completed its first deployment from an autonomous underwater vehicle (AUV) for inspection of pressurized pipelines.
The system's main components are an underwater acoustic sensor which acquires data along the pipeline; a transmission line relaying data to the surface vessel; a hardware receiver; and software that assesses the signal in real time and its progression along the tracked pipeline. Originally the technology was designed for deployment from a towfish or ROV, but during 2013-14, a prototype ALD for installation on an AUV completed successful trials in a test pool and on a non-pressurized offshore pipeline.
This year, the operator decided to adopt the same configuration for planned maintenance of pipelines serving an oil and gas field in the Mediterranean Sea. One of the main attractions for the client was cost, according to Co.L.Mar's managing director Luigi Barbagelata. Unlike an ROV an AUV does not need to be deployed from a specialist vessel in DP mode. In this case it was operated from a local supply boat.
The ALD was used in two separate campaigns: one on two pipelines with a total length of 20 km (12.4 mi) during May/June and the other on various pipelines with a total length of 21 km (13 mi) during August/September. In addition, the AUV undertook all conventional survey tasks, including free-span and cathodic protection inspection. "In one case," Barbagelata said, "we finished ahead of schedule while in the other there was some delay due to bad weather. With a bigger ROV, however, the cost would have been much higher due to the need to need to keep the DP vessel on standby.
The survey was conducted both in autonomous and in remotely operated mode - in the second case, data was acquired in real time on the supply boat via a fiber-optic link used to control the vehicle."
During 2014 Co.L.Mar also staged trials in a test pool for a deepwater operator to determine whether the ALD could be used to detect a leak causing ingress of water into a pipeline. As the industry moves toward development in ever deeper water, there is potential for a leak inside the pipeline if the external pressure is higher than the internal pressure. However, traditional inspection techniques are based on detecting only fluid coming out of a pipe.
"We designed and produced a system that comprised a piece of pipe connected to other pipes pressurized from the outside, in order to generate inward leaks ranging in diameter from 0.5-5 mm, with pressures from 2-100 bar [29-1,450 psi]. The trials simulated scenarios for both liquid and gas-filled pipelines. The acoustic signals generated by the leaks were very clear and detectable. Results were very promising as it proved the applicability of passive acoustic technology."
Source: Co.L:mar - www.colmarsrl.com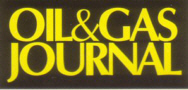 Worldwide more than
100,000 paid subscriptions
Since May 2015
Oil, Gas & Petrochem (OG&PE) is published as part of the
OIL & GAS JOURNAL to serve a consolidated monthly audience of 135,000 oil/gas professionals worldwide
» read more


Worldwide more than 48,000 subscriptions -
100% one-year direct request qualification


'What's New' in Upstream, Midstream and Downstream Products & Services. Circulation 37,000

PennWell
Petroleum Group:
Oil & Gas Journal
Oil & Gas Journal Russia
OGJ_eNewsletter
OGJ-Website-Statistics
Oil, Gas & Petrochem Equipment
Offshore Magazine
Offshore Russia
Offshore eNewsletter
Offshore Website Statistics

Oil & Gas Financial Journal

+ + +
For more information, media kits or sample copies please contact
Andreas Sicking
+49 (0)2903-338570
wilhelms@pennwell.com www.sicking.de