1100th Oil & Gas Flight in Volga-Dnepr Airlines' History

20-02-2014 + + + Volga-Dnepr Airlines delivered 45 tons of oil and gas equipment onboard IL-76TD-90VD aircraft from Rio de Janeiro (Brazil) to Prestwick (Great Britain).

The cargo, parts of water-driven excavation system and auxiliary equipment, is destined for drilling operations and seabed engineering. The flight was ordered by Chapman Freeborn Airchartering Fretamento e Logística do Brasil Ltda.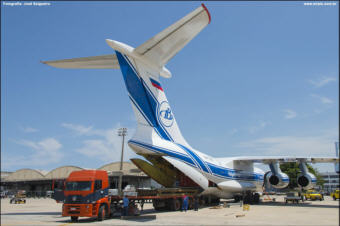 'The delivery of oil and gas equipment is one of the key areas of Volga-Dnepr Airlines' expertise. This flight counts as 1100th mission in Airlines' history of oil and gas transportations. As of early 2014 the total weight of this type of cargo delivered onboard An-124-100 and IL-76TD-90VD aircraft was estimated at 74,000 tons.
During 23 years of work Volga-Dnepr Airlines has become an acknowledged expert in this field cooperating with such leading international corporations as Exxon Mobile, Total, Schlumberger, Cameron, National Oilwell Varco' – said Alexander Kartashov, Sales Executive, Volga-Dnepr Airlines.
Source: Olga Manakhova, Volga-Dnepr Airlines
www.volga-dnepr.com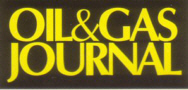 Worldwide more than
100,000 paid subscriptions

Worldwide more than 48,000 subscriptions -
100% one-year direct request qualification

PennWell
Petroleum Group:
Oil & Gas Journal
Oil & Gas Journal Russia
OGJ LatinoAmericana
OGJ_eNewsletter
OGJ-Website-Statistics
Oil, Gas & Petrochem Equipment
Offshore Magazine
Offshore Russia
Offshore eNewsletter
Offshore Website Statistics

Oil & Gas Financial Journal


+ + +
For more information, media kits or sample copies please contact
Andreas Sicking
+49 (0)2903-338570
wilhelms@pennwell.com www.sicking.de