Statoil starts up shore-powered Troll A compressors
Troll A gas platform offshore Norway with two new power compressors
on the topsides

Oct. 23, 2015 + + + ABB has delivered its second power-from-shore system to the Statoil-operated Troll A gas platform in the North Sea, 70 km (43 mi) west of the Kollsnes gas treatment plant near Bergen. As with the previous system, the aim is to power two compressors fitted to the platform's topsides to compensate for decreasing pressure in the reservoir. The 3,000- ton compressor modules, which were installed last year, began operating earlier this month. Electricity is supplied using ABB's HVDC Light technology, which takes alternating current (AC) from Norway's national grid, converting it to direct current (DC) and transmitting it to the platform via 70 km-long cables.
When the electricity reaches Troll A, it is converted back to AC to run the compressors. ABB also provided the onshore and offshore converter stations; installed two pairs of DC cables and a three-phase AC cable for other power requirements; and supplied the 50-MW/60-kV high-voltage motors that will operate the compressors.
According to ABB, electricity from shore offers numerous advantages over offshore power generation. Around 96% of Norway's electricity comes from renewable sources, it claims, so Troll should be a low-carbon operation.
Furthermore, a power-from-shore system offers greater efficiency and reliability, it claims, due to the smaller number of moving parts requiring service. In addition, lessening dependence on gas turbine generation offshore makes more gas available for sale and frees up space on the platform.
Gas production started from Troll in 1996. At that time, power for the platform was supplied by a 20-MW AC cable provided by ABB.
Statoil said the two new giant compressors, in addition to the platform's two existing units, should increase gas recovery from the field by 83 bcm (2.9 tcf).
They are designed to ensure a daily export capacity from Troll of 120 MMcm (4.23 bcf) of gas, or 30 bcm/yr (1.1 tcf/yr).
Over the past 18 months Statoil has also started up low-pressure compressors on Troll A, Kvitebjørn, Heidrun, Kristin, Åsgard and Gullfaks, the last two on the seabed. In total, these various facilities should lift the combined recovery rate from the fields by more than 1.2 Bbbl, as well as extending the life of the production installations.
In Troll A's case, compression should prolong the expected lifespan from 2045 to 2063.
As the gas is produced, pressure in the reservoir drops. To recover more gas, pressure on the wellheads is reduced too, with the compressors helping the gas on its way.
Aibel built the Troll A compressor module at its yard in Thailand. The integrated utility module was prefabricated in Poland and assembled in Haugesund, where the smallest module was also built. The three modules combined have a total weight of more than 6,000 metric tons (6,613 tons).
"It is a challenge to remove old equipment and install new equipment on a gas platform in production. In the peak period the project had 130 people offshore, and a total of nine million hours have been spent on the project," said Torger Rød, Statoil's head of projects.

Troll A gas platform in the summer of 2014. (Photo by Tom Reidar Gutttormsen, courtesy Statoil) + + + "The project was delivered at just below NOK 10 billion [$1.2 billion], NOK 1 billion [$120 million] below budget," he added. This is due to good and close collaboration between all involved parties, including Statoil, our partners, and suppliers."
Source: Statoil - www.statoil.com
Article by Offshore Staff - www.offshore-mag.com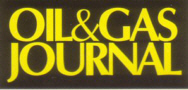 Worldwide more than
100,000 paid subscriptions
Since May 2015
Oil, Gas & Petrochem (OG&PE) is published as part of the
OIL & GAS JOURNAL to serve a consolidated monthly audience of 135,000 oil/gas professionals worldwide
» read more


Worldwide more than 48,000 subscriptions -
100% one-year direct request qualification


'What's New' in Upstream, Midstream and Downstream Products & Services. Circulation 37,000

PennWell
Petroleum Group:
Oil & Gas Journal
Oil & Gas Journal Russia
OGJ_eNewsletter
OGJ-Website-Statistics
Oil, Gas & Petrochem Equipment
Offshore Magazine
Offshore Russia
Offshore eNewsletter
Offshore Website Statistics

Oil & Gas Financial Journal

+ + +
For more information, media kits or sample copies please contact
Andreas Sicking
+49 (0)2903-338570
wilhelms@pennwell.com www.sicking.de