Partners submit development plan for Oseberg Vestflanken 2


Dec. 18, 2015 + + + Statoil and its partners have submitted the plan for development and operation (PDO) for the Oseberg Vestflanken 2 in the North Sea.
The development will consist of an unmanned wellhead platform with 10 well slots. The wells will be remote-controlled from the Oseberg field center. Two existing subsea wells will also be reused and the well stream will be routed to Oseberg field center via a new pipeline.

The development cost is projected at NOK 8.2 billion ($936 million), and is expected to recover 110 MMboe. Production start-up is scheduled for the 2Q 2018.

Wellhead platforms with no facilities, helicopter deck or lifeboats represent a new solution in Norway, but it has been thoroughly tested in other areas, such as the Danish and Dutch continental shelves.

Oseberg Vestflanken 2 is the first of three planned phases for developing the remaining reserves in the Oseberg area. The licensees are: Statoil (operator and 49.3%), Petoro (33.6%), Total (14.7%), and ConocoPhillips (2.4%).

Tomas Mørch, assistant director for the North Sea North in the Norwegian Petroleum Directorate (NPD), has deemed Oseberg Vestflanken 2 to be a good project for further development of the area: "I think it's positive that the Oseberg licensees have decided on a project for improved recovery in these demanding times."

The NPD encourages companies to consider unmanned wellhead platforms more often in relation to seabed developments, when development decisions are made.
Source: Statoil
Published by Offshore Staff, Offshore Magazine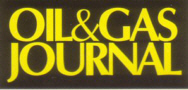 Worldwide more than
100,000 paid subscriptions
Since May 2015
Oil, Gas & Petrochem (OG&PE) is published as part of the
OIL & GAS JOURNAL to serve a consolidated monthly audience of 135,000 oil/gas professionals worldwide
» read more


Worldwide more than 48,000 subscriptions -
100% one-year direct request qualification


'What's New' in Upstream, Midstream and Downstream Products & Services. Circulation 37,000

PennWell
Petroleum Group:
Oil & Gas Journal
Oil & Gas Journal Russia
OGJ_eNewsletter
OGJ-Website-Statistics
Oil, Gas & Petrochem Equipment
Offshore Magazine
Offshore Russia
Offshore eNewsletter
Offshore Website Statistics

Oil & Gas Financial Journal

+ + +
For more information, media kits or sample copies please contact
Andreas Sicking
+49 (0)2903-338570
wilhelms@pennwell.com www.sicking.de