Siemens: Mobile solutions for efficient plant projects
Mobile data management via tablets and web-based access to relevant
system information anytime, anywhere
Easy, intuitive operation for users with all levels of experience
New: Comos WebPQM for improved collaboration across the entire value chain
and Comos Snapshots for the efficient querying of large volumes of data

May 19, 2014 + + + The Siemens Industry Automation division is bundling its web-based solutions for plant projects in the process industry in the new product family Comos Mobile Solutions. This supports globally networked collaboration across the entire value chain for plant projects. With Comos Mobile Solutions, all of the participants in a project have access to relevant information via web-based services and mobile devices such as tablets - anytime, anywhere. Easy-to-use, tailor-made solutions for practical applications simplify collaboration and access to Comos data and documents. Even users with no direct access to Comos such as managers and controllers who are working while traveling, or even external suppliers can now be quickly and securely integrated into Comos projects. The Comos Mobile Solutions will be delivered to the market in significantly shorter release cycles so that new features and applications can be provided more quickly.
With Comos Mobile Document Review, the user can conveniently edit Comos documents from any location using an iPad. The new product family has been expanded by two new solutions: Comos WebPQM and Comos Snapshots. Comos WebPQM (Project Quality Management), is specially designed for highly regulated processing industries, and is now available for the online editing of documents and engineering data. Comos WebPQM functions include: the uploading, checking-in and checking-out of documents, and full revision management directly in the Comos Web user interface. With these functions, global projects can now be more efficiently implemented across the entire value chain. The new, editable web attributes were advantageous in pilot projects: They simplified the exchange of engineering data with suppliers and they supported compliance with regulatory requirements. With Comos Snapshots, queries of even the largest data sets can be quickly displayed. The user defines these customized queries via an easy to use Graphical User Interface (GUI) and the data is available in a few seconds, at the press of a button.
The Comos Web Server is the basic prerequisite for all Comos Mobile Solutions for exchanging data via the web. This also applies to the already available solutions Comos WebView, Comos Mobile Document Review, and the SharePoint Interface for Microsoft environments. Comos WebView, with a simplified interface for use by popular browsers, allows read access to all Comos documents and data. Via the SharePoint interface, users work in a familiar Microsoft environment and can access Comos documents with no redundancy. The iPad app Comos Mobile Document Review provides comprehensive functions for document management (also available offline), including redlining and the release of revision steps.
For plant projects, it's important for all project stakeholders to have access to all relevant data anytime and anywhere, whether it is through a simple web connection or specific apps for mobile devices.. Now, with Comos Mobile Solutions, project stakeholders can have easy-to-use and efficient solutions for managing documents in plant projects; they can access different, distributed data sources; and they can make global collaboration easier. The applications for mobile working while traveling can be started directly with data access that is immediately available. The intuitive operation of the interface gives access to the desired information in just a few clicks. The easy access to plant project data is an important driver for project success in the process industries. For further information, please see www.siemens.com/comos

Source: Gerhard Stauß
Industry Automation Division - Siemens AG
www.siemens.com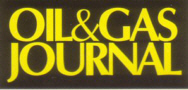 Worldwide more than
90,000 paid subscriptions

Worldwide more than 48,000 subscriptions -
100% one-year direct request qualification


'What's New' in Upstream, Midstream and Downstream Products & Services. Circulation 37,000

PennWell
Petroleum Group:
Oil & Gas Journal
Oil & Gas Journal Russia
OGJ_eNewsletter
OGJ-Website-Statistics
Oil, Gas & Petrochem Equipment
Offshore Magazine
Offshore Russia
Offshore eNewsletter
Offshore Website Statistics

Oil & Gas Financial Journal


+ + +
For more information, media kits or sample copies please contact
Andreas Sicking
+49 (0)2903-338570
wilhelms@pennwell.com www.sicking.de