Published in EPT by Wilhelm Sicking, April 13, 2016
NDT Rises the Bar for Pipeline Corrosion Inspection

April 13, 2016 + + + NDT Global, a leading supplier of ultrasonic pipeline inspection and data analysis, announced that it is now offering its high resolution pinhole and pitting (UMp) metal loss inspection service as standard in all markets globally. Its complete ultrasonic corrosion inspection tool fleet has been upgraded to UMp. The UMp service reliably detects defects and sizes as small as 5 mm (0.2 inch) which represents a two-fold improvement in the minimum sizing threshold, from the previous entry level ultrasonic service of 10 mm (0.4 inch). This higher accuracy is provided at a 90% certainty to ensure accurate input to integrity models and reduce the costs to operators.
Many inline inspection (ILI) providers still offer corrosion inspections without the resolution required to detect and size pinhole defects, with some ultrasonic services only reliably detecting features greater than 10 mm (0.4 inch) and sizing features greater than 20 mm (0.8 inch). However, operators have clearly identified pinhole and especially embedded pinhole defects as a significant risk factor in their integrity management programs. For example, inspection of general corrosion fields with embedded pinholes needs this higher resolution to better identify and size all features in the corrosion area. Higher resolution inspection of features identifies the true deepest point of a pinhole morphology within a larger area of corrosion with an overall shallower depth.
NDT Global's long term goal is to help the industry eliminate pipeline failure due to material defects. Constant innovation which improves the precision of measurement brings us closer to realizing this goal. "We hope that this move will encourage other ILI providers to remove low resolution measurement services, raising the bar for the industry with real benefits for pipeline safety" commented Andy Bain, COO, NDT Global.
+ + +
NDT Global is a leading supplier of ultrasonic pipeline inspection and data analysis. Its state-of-the art inspection fleet provides the entire inline inspection service spectrum for onshore and offshore pipelines worldwide. First run success, best data quality and rapid report delivery are our key benchmarks.

About Ultrasonic Corrosion Inspection Tools: The Evo Series UMp 1.0 tools use state-of-the-art ultrasonic technology in order to detect, size and locate metal loss features in the pipe wall with unsurpassed accuracy and reliability. A simultaneous improvement of both axial and circumferential resolution enables NDT Globalīs metal loss inspection tools to detect and determine size of smaller defects, including pinholes. The UMp tool can detect and size defects as small as 5 mm (0.2 inch), with greater than 90% probability of detection. The standard UMp tool features a circumferential sensor spacing of 4 mm (0.16 inch) and an axial sampling rate of 1.5 mm (0.06 inch). The axial resolution can be doubled to 0.75mm (0.03 inch) axial sampling as part of the UMp+ configuration
Source: www.ndt-global.com
Ute Hillemacher, NDT Global GmbH, Germany
John Fallon, NDT Global Corporate Ltd, Dublin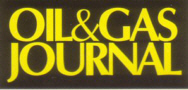 Worldwide more than 100,000 paid subscriptions
Since May 2015
Oil, Gas & Petrochem (OG&PE) is published as part of the
OIL & GAS JOURNAL to serve a consolidated monthly audience of 135,000 oil/gas professionals worldwide
» read more


Worldwide more than 48,000 subscriptions -
100% one-year direct request qualification


'What's New' in Upstream, Midstream and Downstream Products & Services. Circulation 37,000

PennWell
Petroleum Group:
Oil & Gas Journal
Oil & Gas Journal Russia
OGJ_eNewsletter
OGJ-Website-Statistics
Oil, Gas & Petrochem Equipment
Offshore Magazine
Offshore Russia
Offshore eNewsletter
Offshore Website Statistics

Oil & Gas Financial Journal

+ + +
For more information, media kits or sample copies please contact
Andreas Sicking
+49 (0)2903-338570
wilhelms@pennwell.com www.sicking.de