In EPT published by Wilhelm Sicking, Feb 27, 2016
Heerema concludes Ichthys infield installations

Feb 25, 2014 + + + Heerema Marine Contractors (HMC) has completed the infield flowlines installation scope for INPEX's Ichthys LNG project offshore northwest Australia.
McDermott, the main contractor for the umbilical, riser and flowline project, subcontracted HMC for transportation and installation of the infield flowlines, subsea structures, and moorings.
Last week HMC's deepwater construction vessel Aegir set down the final 18-in. production flowline on the seafloor.

During the campaign the new vessel demonstrated its capabilities in heavy lift, J-lay and reel-lay, performing:
Installation of 53 km (33 mi) of 6-in. and 8-in. carbon steel MEG and 12-in. corrosion resistant alloy (CRA) clad condensate flowlines via the reeling method
Inline installation of 14 flowline end terminations (FLETs) and three inline tees (ILTs)
Onshore prefabrication and spooling onto heavy-lift reels at an HMC-designated spooling base in Batam, Indonesia
Offshore loading of full reels with weights up to 3,185 metric tons (3,511 tons) using the Aegir's 4,000-metric ton (4,409-ton) heavy-lift crane
Installation of 87 km (54 mi) of 18-in. CRA production flowlines via the J-lay method
Inline installation of 12 FLETs weighing up to 217 metric tons (239 tons) and 6 ILTs, weighing up to 197 metric tons (17 tons)
Onshore prefabrication of around 1,750 18-in. CRA quad joints, of 4.8 m (15.7 ft) nominal length.

In total, HMC's welding technology subsidiary Pipeline Technique Ltd. executed or supervised 11,000 onshore and offshore high-spec welds.
HMC's CEO Jan Pieter Klaver said the scope of subsea work was unprecedented for the company. "It involves marshalling, transporting, and lowering almost 120,000 metric tons [132,277 tons] of project materials to the seabed in water depths up to 275 m [902 ft] in a remote area of the Indian Ocean unprotected against swells and cyclonic summer conditions…
"HMC now looks forward to seeing Aegir completing the remaining heavy lift and mooring chain installation work on Ichthys…"
Source and more information: Offshore Staff, Offshore Magazine
HMC Heerema Marine Contractors
---
See also: HIMA delivers safety systems and fire&gs system for Ichthys gas field project (INPEX) - Dec. 10, 2015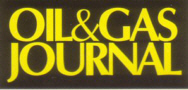 Worldwide more than 100,000 paid subscriptions
Since May 2015
Oil, Gas & Petrochem (OG&PE) is published as part of the
OIL & GAS JOURNAL to serve a consolidated monthly audience of 135,000 oil/gas professionals worldwide
» read more


Worldwide more than 48,000 subscriptions -
100% one-year direct request qualification


'What's New' in Upstream, Midstream and Downstream Products & Services. Circulation 37,000

PennWell
Petroleum Group:
Oil & Gas Journal
Oil & Gas Journal Russia
OGJ_eNewsletter
OGJ-Website-Statistics
Oil, Gas & Petrochem Equipment
Offshore Magazine
Offshore Russia
Offshore eNewsletter
Offshore Website Statistics

Oil & Gas Financial Journal

+ + +
For more information, media kits or sample copies please contact
Andreas Sicking
+49 (0)2903-338570
wilhelms@pennwell.com www.sicking.de