Nov. 11, 2015 + + + Gassco has assumed operatorship of the new 94-km (58-mi) Utsira High gas pipeline (UHGP).
This starts at the Edvard Grieg field, 57 km (35 mi) north of Sleipner in the Norwegian North Sea, and will transport up to 5 MMcm/d (177 MMcf/d) of rich gas to a connection point at the Scottish Area Gas Evacuation (Sage) pipeline system in the UK, and onward to the St Fergus terminal north of Aberdeen.
"We have collaborated closely…with development operator Statoil while readying the UHGP," said Kristin Kinn Kaste, vice president for the transport network at Gassco.
"The next milestone will be to complete de-watering and start to fill with gas, and the line is expected to become operational by the end of this year."
Gassco became operator on Nov. 1 for the UHGP joint venture, and is also responsible for technical management of the new facility.
Contact: Kjell Larsen, Lisbet Kallevik
https://www.gassco.no/en/


Published in Offshore Magazine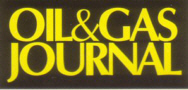 Worldwide more than
100,000 paid subscriptions
Since May 2015
Oil, Gas & Petrochem (OG&PE) is published as part of the
OIL & GAS JOURNAL to serve a consolidated monthly audience of 135,000 oil/gas professionals worldwide
» read more


Worldwide more than 48,000 subscriptions -
100% one-year direct request qualification


'What's New' in Upstream, Midstream and Downstream Products & Services. Circulation 37,000

PennWell
Petroleum Group:
Oil & Gas Journal
Oil & Gas Journal Russia
OGJ_eNewsletter
OGJ-Website-Statistics
Oil, Gas & Petrochem Equipment
Offshore Magazine
Offshore Russia
Offshore eNewsletter
Offshore Website Statistics

Oil & Gas Financial Journal

+ + +
For more information, media kits or sample copies please contact
Andreas Sicking
+49 (0)2903-338570
wilhelms@pennwell.com www.sicking.de