ELA Offshore Special Containers
for individual needs of the Offshore Industry
Several ELA Offshore Special Units in use on the high seas

Nov. 29, 2015 + + + One container is not just like another. For each project different specifications and requirements for a container come up. The same applies to the Offshore industry in which more and more special containers for individual works on the high sea are needed. ELA Offshore Container GmbH already built and delivered several of those specialized Offshore Containers within the last past months.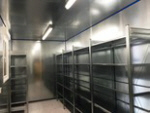 Offshore Laboratory Container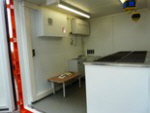 Offshore Rescue Container


Offshore Workstation Container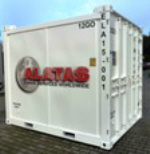 Offshore Special Container

"Depending on our clients' requirements, we can build or modify every type of container. In general, we try to plan with and stick to our standard, however, sometimes the requirement can only be satisfied by using a specialized container", says Hans Gatzemeier, Managing Director of ELA Container Offshore GmbH.

No matter of Offshore Workstation, Offshore Laboratory or Rescue Container: every special demand can be realized in form of containers and is –thanks to the ISO Norm measurements- easy to handle. However, also different measurements, that do not comply with ISO Norm, can be build by ELA. "We can also produce containers with additional windows and doors or equip the container with an electrical installation, air conditioning and heating. If required we also take care of the necessary DNV and/ or CSC approval", explains Hans Gatzemeier.

"Our clients appreciate the multiple possibilities and the high quality of our containers and use our special build containers more often". Also a higher demand for Offshore Containers, in which dangerous goods can be stored, was –according to Gatzemeier- prominent in the last months. Also those types of containers can be provided by ELA.

Depending on customer requirements, ELA Offshore containers are individually customized, immediately ready for use and are available at short notice. All ELA Offshore Containers are "Made in Germany" and have the DNV 2.7-1 / EN 12079-1 and CSC certificate.

---
Source: Katharina Pleus
M.Sc. IB&M & B.A.
Marketing & Project-Management
ELA Container Offshore GmbH
www.ela-offshore.com
See also: ELA Container Offshore GmbH (published July 30, 2015)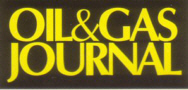 Worldwide more than
100,000 paid subscriptions
Since May 2015
Oil, Gas & Petrochem (OG&PE) is published as part of the
OIL & GAS JOURNAL to serve a consolidated monthly audience of 135,000 oil/gas professionals worldwide
» read more


Worldwide more than 48,000 subscriptions -
100% one-year direct request qualification


'What's New' in Upstream, Midstream and Downstream Products & Services. Circulation 37,000

PennWell
Petroleum Group:
Oil & Gas Journal
Oil & Gas Journal Russia
OGJ_eNewsletter
OGJ-Website-Statistics
Oil, Gas & Petrochem Equipment
Offshore Magazine
Offshore Russia
Offshore eNewsletter
Offshore Website Statistics

Oil & Gas Financial Journal

+ + +
For more information, media kits or sample copies please contact
Andreas Sicking
+49 (0)2903-338570
wilhelms@pennwell.com www.sicking.de